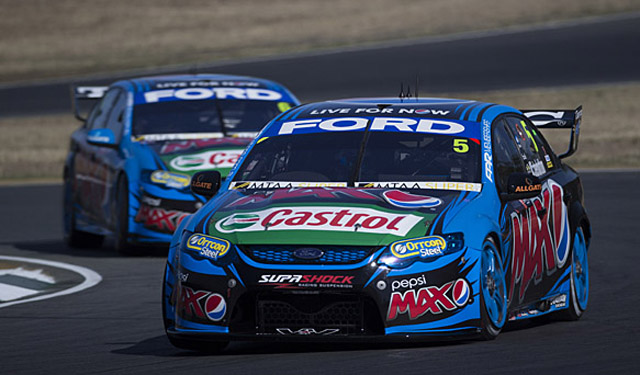 Ford is set to leave Australia's V8 Supercars racing series after the 2015 series despite being a staple in the championship since the late 1990s.
An official public announcement from Ford has yet to be made but it will mark the end of an era which saw Ford Falcons and Holden Commodores filling the V8 Supercars grid for over a decade. In 2013, regulation changes saw both Nissan and Mercedes-Benz make entries while Volvo debuted this season making for a five manufacturer grid.
Ford's decision to leave the sport falls in line with Ford's Australian manufacturing ending by October 2016 with production of the Falcon also set to be ceased.
While recently discussing Ford's decision to leave V8 Supercars, Prodrive Racing's chief executive Tim Edwards said, "Ford Australia's decision to not extend its commercial relationship with our team beyond the end of next season is extremely disappointing for our large and loyal fanbase, but as a business this decision now allows us to concentrate on our long-term future."
Edwards confirmed that the latest-generation Falcon will be fielded for next season and could also be campaigned without manufacturer support in 2016.
[Via Autosport]