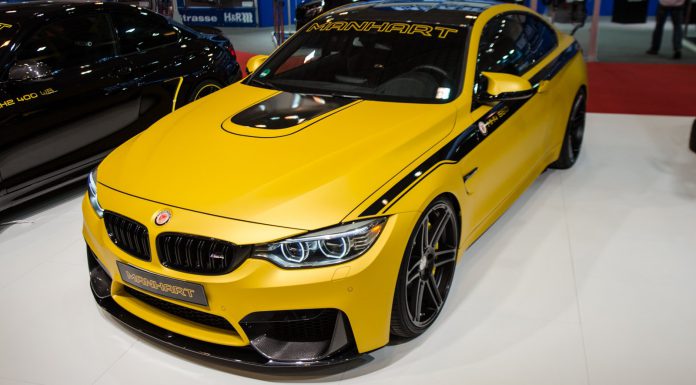 Six months after teasing its MH4 550 project, Manhart has released its heavily upgraded BMW M4 at the ongoing Essen Motor Show 2014. As the name denotes, Manhart has managed to extract a total of 550 hp from the M4's engine while also adorning the German sports car with a selection of special visual components.
It remains unclear just how Manhart has managed to extract 550 hp from the BMW M4's 3.0-litre twin-turbocharged inline-six cylinder engine but we know they didn't stop there from a performance standpoint. As a result, the Manhart MH4 550 BMW M4 is also fitted with beefed up brakes and a modified suspension system.
From a visual standpoint, Manhart has outfitted the M4 with a new bodykit. The new kit incorporates eye-catching carbon fibre elements in the two prominent front air intakes as well as a gloss black front splitter. The kidney grille is also finished in gloss black which contrasts the matte yellow finish of the display car nicely.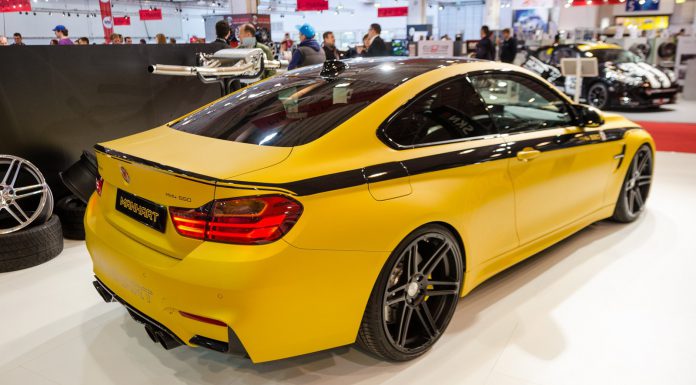 Elsewhere, Manhart has installed a new bonnet and a new carbon fibre rear diffuser to not only add extra downforce but to boost the aggressiveness of the sports car.