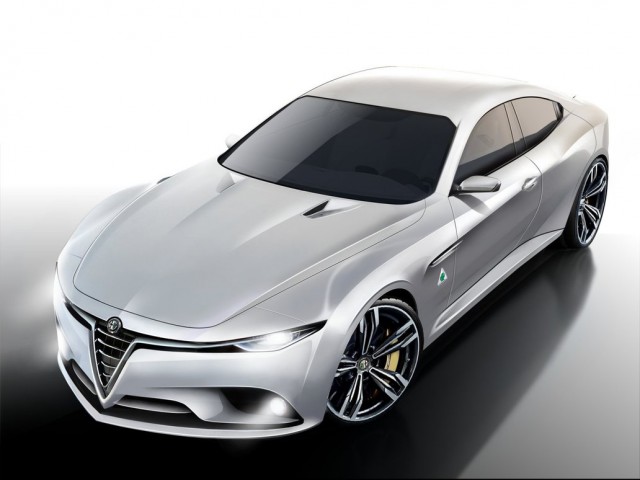 Alfa Romeo executives have confirmed to Automobile Magazine that the Italian automaker is set to reveal eight new models by the time 2018 rolls around.
The first of those new models to be revealed will come in June next year. The reveal will coincide with the 105th anniversary of Alfa Romeo and take place on June 24. Despite a reveal date already being set, it remains unclear just what this new model will be. With that being said, recent reports suggest that it will be Alfa Romeo's fighter to the BMW 3-Series and potentially dubbed the Giulia.
In range-topping specification, it will feature a truly ferocious 3.0-litre biturbo V6 engine straight from the Maserati Ghibli. This engine is built by none other than Ferrari and in Giulia Cloverleaf guise, is expected to produce between 480 hp and 520 hp. Whichever of those power outputs is chosen, the car will be significantly more powerful than the 425 hp M3.
As for the other models debuting by 2018, one seems likely to be the Alfa Romeo 4C Spider while a number of other sedans and crossovers are also likely.
[Automobile Magazine, Renderings via Thorsten-Krisch]