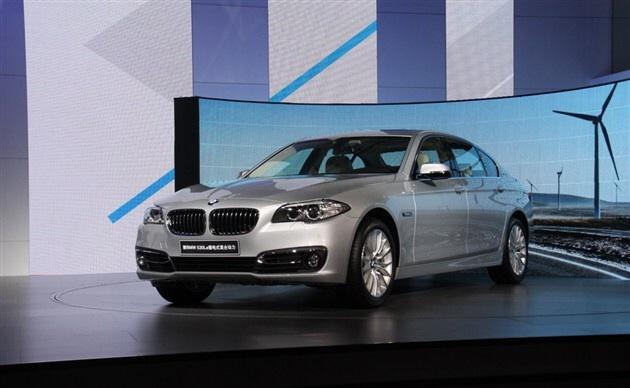 At the Guangzhou Auto Show 2014 in China, BMW has taken the wraps off a special new 5-Series model dubbed the BMW 530Le Plug-In Hybrid.
The car will only be available for the Chinese market and will be manufactured through the Brilliance-BMW joint venture in the country. While on the surface it looks like an ordinary BMW, it is beneath the skin where the BMW 530Le Plug-In Hybrid comes into its own.
Beneath the skin is the four-cylinder N20 engine delivering a total of 242 hp. This engine is then mated to an electric motor delivering a further 30 hp bringing the total figure up to 272 hp. A ZF eight-speed automatic transmission is then featured. As with most plug-in hybrids, the car is all about fuel efficiency. As a result, it sips a mere 2.1-litres per 100 km and emits 49 g/km of CO2 emissions. To throw something extra into the mix, it can be driven purely on electric power for 58 km and can hit a top speed of 120 km/h under electric power.
Production of the BMW 530LE Plug-In Hybrid will commence next year and it will be available solely with a long wheelbase.