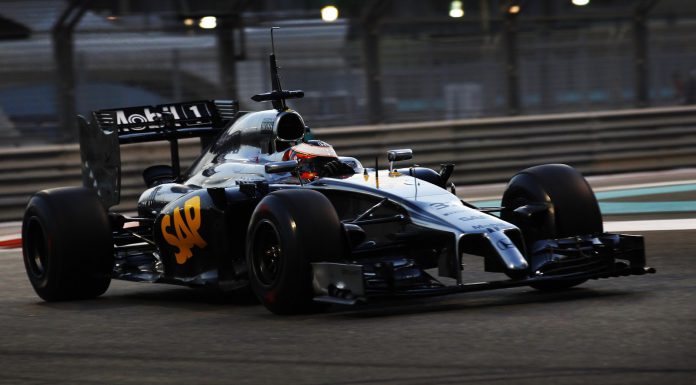 The 2015 McLaren MP4-29H/1X1 Formula One car recently made its official testing day at the conclusion of the Abu Dhabi Grand Prix at the famous Yas Marina circuit,
The car is particularly important for McLaren as a team as well as Formula One in general as it marks the return of Honda as an engine supplier. Unsurprisingly, the team faced a number of problems during the test day with electronic issues meaning the car could only complete three laps over the course of eight hours.
The car was being driven by F1 reserve driver Stoffel Vandoorne who after the test had this to say; "We'd hoped to get a few more laps under our belts today. But the team are already analysing the situation and we'll hopefully cure it ahead of tomorrow. The purpose of this test is to enable the engineers to deepen their knowledge of the McLaren and Honda collaboration. This is their first time working together at the track, and – operationally – it's all a bit different."
[youtube]https://www.youtube.com/watch?v=SzouwIF-5CU[/youtube]
McLaren Racing Director Eric Boullier did reveal that he was satisfied the car managed some laps on its first official outing however.
"Running a modern Formula 1 car is a very complicated procedure – and this week's test is all about how the departments at Sakura, Milton Keynes and Woking learn to integrate with the operational hub at the circuit.
"We encountered a number of issues, including a lengthy check of electrical installations this morning, but it's satisfying to see that we got the engine fired up, the car out of the garage, and some laps on the board," he said.