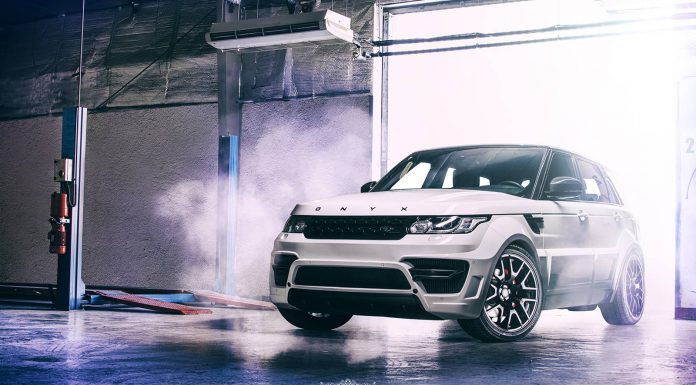 While the Range Rover Sport is one of the most capable offroaders on the planet as well as one of the fastest SUVs for the street, its rather subdued styling has always prompted tuners to release their own bodykits and upgrades for the Range Rover. This particular Range Rover Sport is dubbed the San Marino and comes courtesy of Onyx Concept.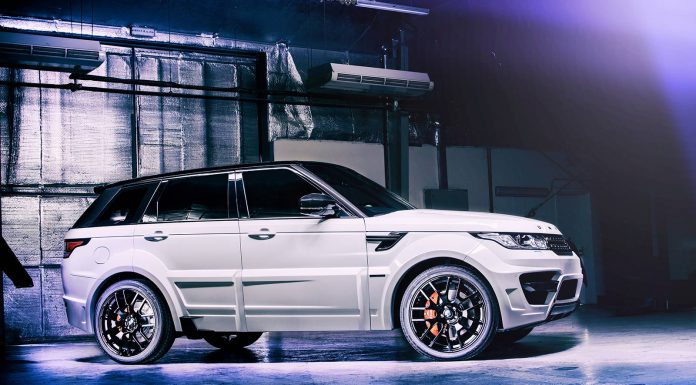 Onxy Concept doesn't just offer its visual upgrades for the Range Rover Sport but also all other Range Rover models, including the diesel powered ones. In terms of the exterior changes, Onyx Concept has fitted a brand new front bumper made from lightweight carbon fibre and complete with revised air intakes and LED daytime running lights.
Also visible is a new blacked-out grille as well as Onyx badging on the hood. Elsewhere, there are flared wheel arches, new side skirts and revised doors, an outlandish rear bumper and diffuser as well as a centrally mounted exhaust exit setup. Additionally, a prominent roof spoiler has been fitted. The ride height has been lowered by 25 mm resulting in a claimed 12 per cent improvement in cornering.