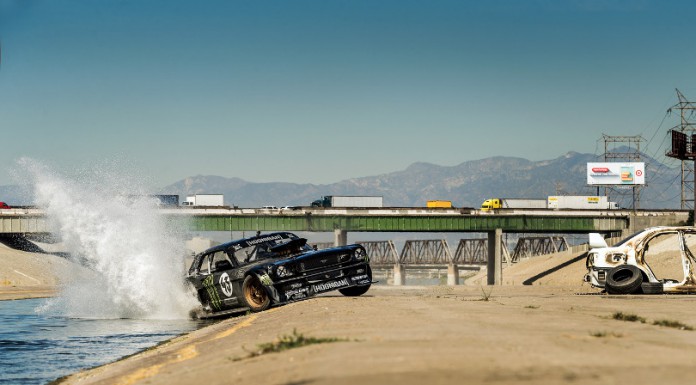 After a selection of teasers, Gymkhana Seven has just been released and it is certainly one of the most over-the-top additions to the drifting series.
Unlike Gymkhana Six which was all about the driving in a dedicated Gymkhana Grid, the latest clip takes place in Los Angeles and is somewhat reminiscent of Gymkhana Five as it was set in the tight streets of San Francisco.
[youtube]http://www.youtube.com/watch?v=5qanlirrRWs[/youtube]
The vehicle of choice for Ken Block this time around is an 825 hp, 1965 Ford Mustang complete with all-wheel drive and a sequential transmission. Despite being all-wheel drive, it manages to light up all four tyres with ease. Throughout the video, Block hits some of the famous L.A. streets of highways and as always, displays masterful driving maneuvers.
Anyway that's enough talking, watch the video already!