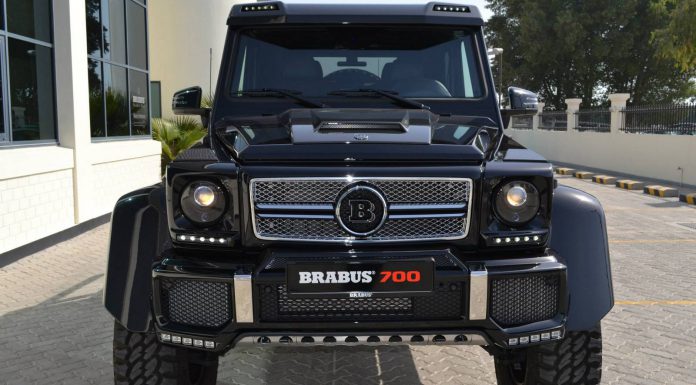 Brabus is continuing to produce and deliver its absolutely insane Brabus B63S 700 6×6 based around the Mercedes-Benz G63 AMG 6×6 just going to show how wealthy luxury car buyers can never have enough power or personalisation!
The Brabus B63S 700 is powered by a 5.5-liter V8 Biturbo with Brabus' 700 engine tuning. It produced 544 hp before Brabus performed the modifications, now it has 700 hp and 960 Nm of torque, routed to all six-wheels. The four ton goliath sprints from rest to 100 km/h in just 7.4 seconds. The top speed is limited electronically to 160 km/h (100 mph) due to the 37-inch off-road tires!
The modifications made to the Brabus B63S 700 include two special turbochargers with larger compressor units and higher boost pressure, a Gold Heat Reflection cover for the intake and charge-air pipes, special high-performance metal catalysts with 75-mm (2.9 in.) downpipes, a stainless steel sports exhaust system and a new mapping for the engine management system.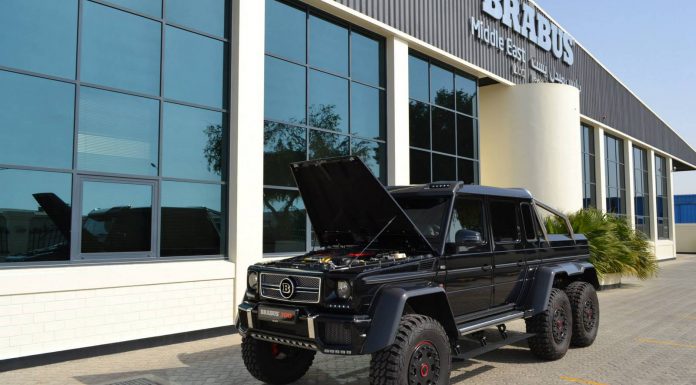 The Brabus front spoiler edges attach to the production fascia and combine with a special radiator grille with integrated Brabus logo. The Brabus carbon-fibre hood scoop and mirror-polished Brabus under ride guard also add a unique look to the package. Brabus have fitted dark-tinted LED lights integrated into the front spoiler edges, black xenon headlights and daytime running lights with integrated turn-signal function and clear-coated matt carbon-fibre covers for the obsolete units.