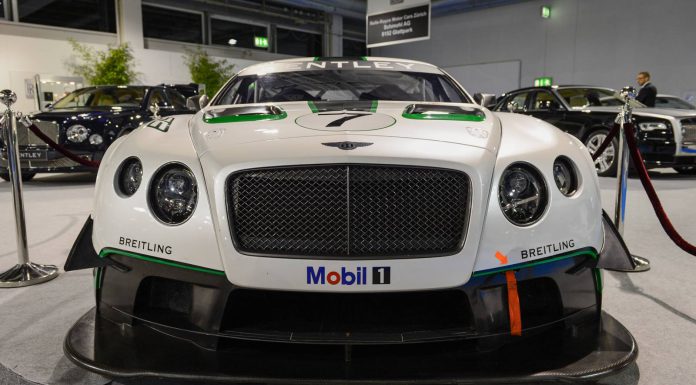 Less than a year after its on-track debut at the Gulf 12 Hours last December, the Bentley Continental GT3 has already proven successful and claimed a number of wins and podium finishes. As a result, it is little surprise the British marque decided to display a Continental GT3 racer at Auto Zurich 2014!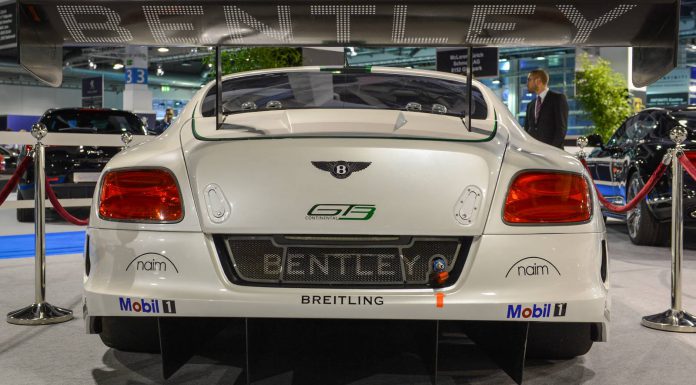 When creating the Continental GT3, Bentley engineers spent most of their time stripping the overall weight from the standard road car and all told, over 2,200 pounds of excess weight was removed.
From an engine standpoint, 2014 Bentley Continental GT3 is fitted with a twin-turbocharged 4.0-liter V8 producing an extremely impressive 600 hp, a 100 hp gain from the production variant. All that power is then sent straight through the rear wheels via a carbon fibre driveshaft topped off with a six-speed sequential transmission from racing-specialists, Xtrac. When combined with an overall weight of 2,866 pounds and a 52:48 weight distribution, the 2014 Bentley Continental GT3 is a real performance machine.