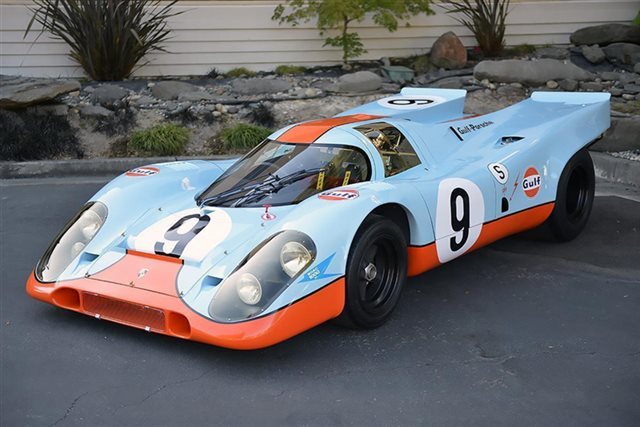 In the world of endurance racing there are very few cars as recognisable or iconic as the 1969 Porsche 917K. The Porsche 917 was originally created to help the German marque take victory at the 24 Hours of Le Mans and throughout its racing life, at least eleven different variants were created and the 917K is one of the most recognisable.
It remains to be seen just how many examples of the Porsche 917K were created but a very rare Gulf Racing themed example is currently up for sale in the United States thanks to Canepa. This particular example is chassis number 004/017.
At one stage, this Porsche 917K was owned by Alan Hamilton from Australia who was the official importer of Porsche vehicles in the land down under. It has since made its way to the U.S. and in 2008, underwent a full restoration under the guidance of noted Porsche historian Kerry Morse. The restoration of the car was ultimately finished by Canepa back to its Brands Hatch configuration.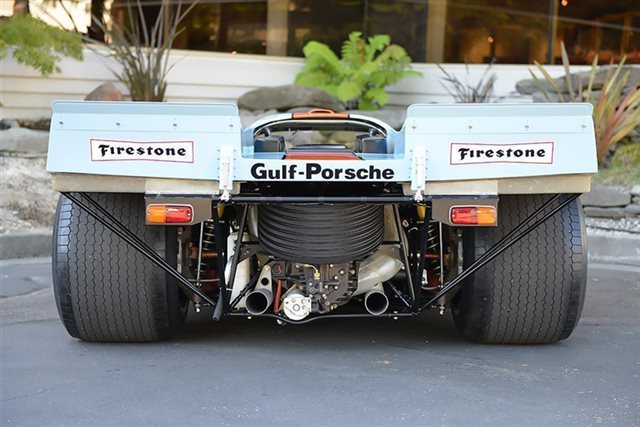 It is powered by an impressive flat-12 engine capable of sending the car in Cam Am specification to 100 km/h in just 2.3 seconds, 200 km/h in 5.3 seconds and a top speed of 390 km/h! The highest Le Mans top speed recorded by a Porsche 917 is 362 km/h.