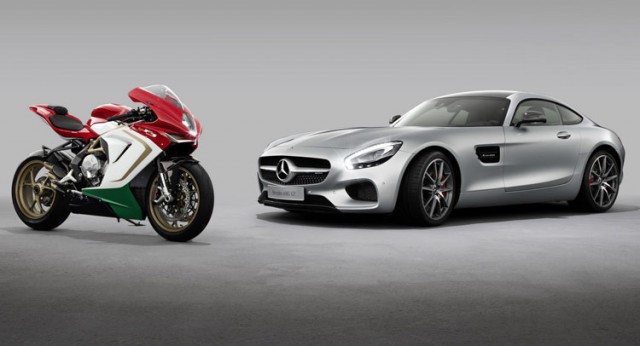 Just two weeks ago, it was announced that Daimler had purchased a 25 per cent state in Italian motorcycle maker MV Agusta. Now further details about the deal have been confirmed while chief executive of Daimler Dieter Zetsche was speaking with Automotive News.
Zetsche believes that the customer profiles of Mercedes-AMG and MV Agusta are very similar and believe there is strong cross-marketing which can be shared between the two firms.
Understandably, Zetsche confirmed that Mercedes-AMG isn't interested in getting into the motorcycle market and nor will it play a role in the engines used by MV Agusta's products. However, Automotive News does report that MV Agusta bikes could soon be sold through AMG performance centres around the world of which there are currently 260.
While previously discussing the deal, chief executive of Mercedes-AMG Tobias Moers said, "In MV Agusta, we have found the perfect two-wheel partner for Mercedes-AMG. This manufacturer with a long tradition and Mercedes-AMG are connected not only by a long and successful racing history, but also by shared values and goals for the future – allowing the experience of utmost perfection, optimal performance and motorsport technology for the road. The cooperation with MV Agusta also underscores the importance of AMG as the sports-car and high-performance brand of Mercedes-Benz Cars. The partnership provides us with an entry into a world of additional high-performance enthusiasts."
[Via Automotive News]