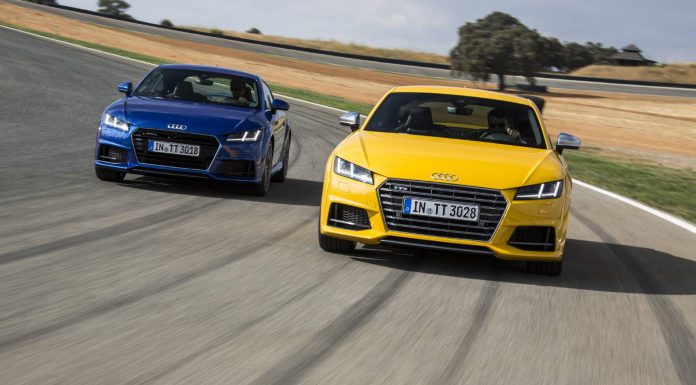 The third-generation Audi TT and Audi TTS are set to celebrate their U.S. debuts at the Los Angeles Auto Show 2014 next week before they reach the market in the second half of 2015 as 2016 models.
Because the new sports car range is still so far off reaching U.S. shores, pricing details haven't been released. However, we do know that the 2016 Audi TT and TTS will be available in the U.S. with two of three engine options.
For the Audi TT and TT Roadster, a 2.0-litre turbocharged four-cylinder will come standard with 220 hp and 258 lb-ft of torque beneath the skin. Alternatively, the Audi TTS and TTS Roadster variants will be offered with a more potent 2.0-litre engine delivering 292 hp and 260 lb-ft. Interestingly, the U.S. market won't receive the entry-level 184 hp diesel available in other parts of the world.

Alongside the new Audi TT, the German marque is set to unveil a brand new design concept at the L.A. Auto Show. It will reportedly preview both a new styling direction for the firm as well as a new flagship A9 branded luxury sedan.