Just yesterday, we reported on how Heffner Performance is currently developing its twin-turbo upgrade package for the Lamborghini Huracan. Now expert Lamborghini tuner Underground Racing has just previewed its twin-turbo kit for the Huracan.
Underground Racing has yet to reveal specifications about its initial twin-turbo packages for the Huracan but did comment and say that preliminary testing has been successful and that the twin-turbo kit works alongside its proprietary JRR MoTec M1 electronics and firmware systems.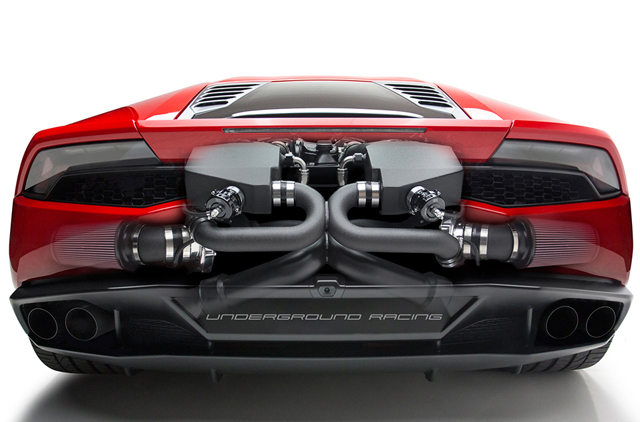 As for the first twin-turbo Lamborghini Huracan which Underground Racing has worked on, it is finished in Rosso Mars and rolling on a set of gloss black wheels.
Be sure to stay tuned to GTspirit to coming weeks for more about Underground Racing's upgrades for the Huracan and its 5.2-litre V10 engine!