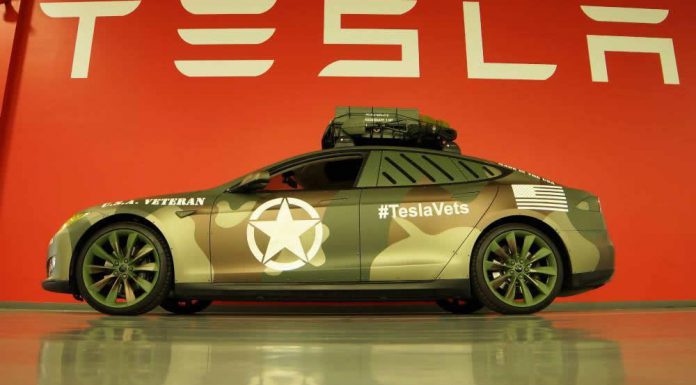 To show its support for Veterans Day in the U.S. on November 11, Tesla Motors teamed up with SS Customs to create a very special Model S adorned with a military inspired camouflage wrap.
Alongside the wrap, this Tesla Model S was installed with camouflaged wheels, yellow tinted headlights and a roof rack supporting some traditional military equipment and supplies.
This isn't the first time Tesla Motors has shown its support for military veterans as five per cent of its employees are in fact veterans. In the future, the electric automaker wants to become one of the largest employers of U.S. veterans in the country.