Here's a car which will never come to fruition but if it did, it would be truly epic. Dreamt up by Lazzarini Design, the car in question would be an Alfa Romeo 4C fitted with a Ferrari engine and two turbochargers from Hennessey Performance.
That engine is the 4.3-litre V8 from the Ferrari F430 which deliveries 483 hp when left stock. When fitted with twin-turbochargers however, Lazzarini Design claims its Alfa Romeo 4C Definitiva would deliver 738 hp and 532 lb-ft of torque!
When combined with an overall weight of around 955 kg, the Alfa Romeo 4C Definitiva would theoretically rocket to 100 km/h in around 2.5 second while sprinting down the quarter mile in a brisk 9.5 seconds at 220 km/h (137 mph).
Beyond these engine upgrades, Lazzarini Design is proposing a custom widebody kit including a brand new front fascia with an aggressive bonnet, aftermarket wheels, downforce generating side skirts, a prominent roof scoop as well as a towering rear wing. Additionally, the rear apron would be completely changed and fitted with a new diffuser.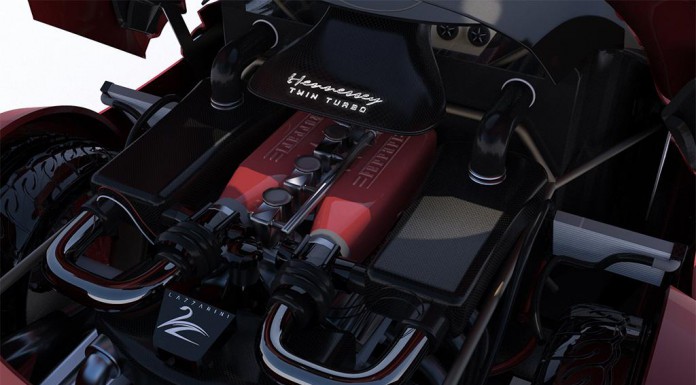 Despite the improbability of the car coming to fruition, Lazzarini Design claims it will cost about 250,000 euros to build the first prototype.