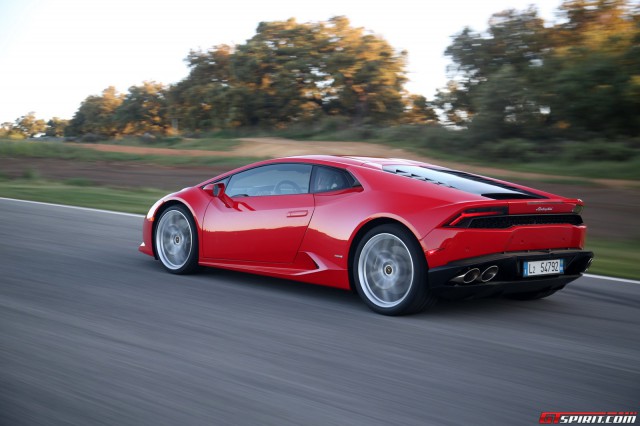 Customer deliveries of the Lamborghini Huracan may have only just kicked off a few months ago, but already, Heffner Performance has begun teasing its twin-turbo package for the latest mid-engined Italian supercar.
Alongside Underground Racing, Heffner Performance is one of the staple names in Lamborghini Gallardo tuning. As a matter of fact, twin-turbo Gallardos made by Heffner Performance and currently found in all corners of the globe can produce over 2000 hp making them some of the fastest machines on four wheels.
Specific details about the twin-turbo Lamborghini Huracan from Heffner Performance remain unknown but the car is expected to debut before the end of the year. When it does, don't expect power to be over the 1000 hp mark just yet as Huracan engine tuning is only in its infancy. With that being said, the Heffner Performance Huracan will be significantly faster and more powerful than the standard car!
GTspirit Review of Lamborghini Huracan