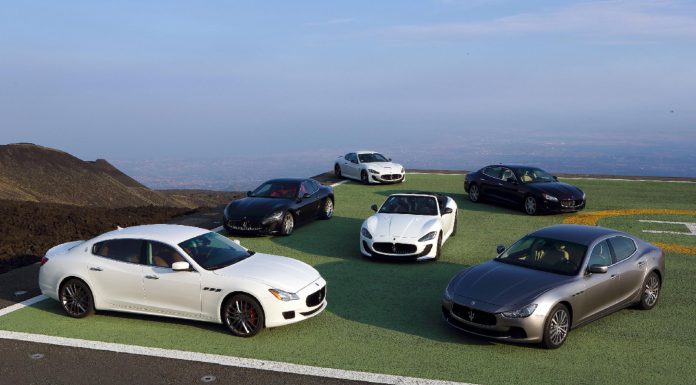 Maserati is enjoying soaring sales in the UK and across Europe, bolstered by the new diesel engine, with October's results confirming a positive growth trend for the brand.
UK registrations in the first ten months of the year amounted to 1,018 cars, corresponding to an average increase of 276 per cent over the same period last year. The UK, with 97 new registrations in October, is establishing itself as a leading market in Europe for Maserati, second only to home market, Italy.
Italy, Germany, France, Switzerland, the Netherlands, Belgium and Spain have made a significant contribution to the growing trend for Maserati sales up 340 per cent over the same period of 2013, with 4,642 new cars registered from January to October 2014.
Maserati says a key factor in the sales rise is the new diesel engine, available in both the Maserati Quattroporte – the Trident brand's luxury flagship – and the Maserati Ghibli executive sports saloon.
GTspirit Review of Maserati Ghibli