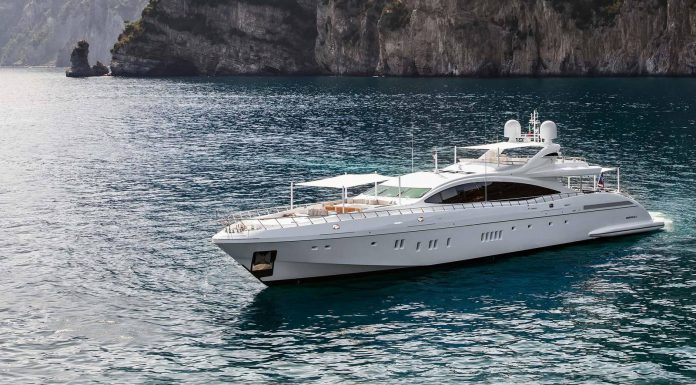 Measuring 165 feet, the Mangusta 165E superyacht is one which incorporates all the advanced technologies, creature comforts and luxuries which an extremely wealthy person would desire (at least we imagine that being the case!).
The exterior of the Mangusta 165E is characterised by long, flowing and curvaceous lines which give it a welcoming appearance despite its sheer size. The main deck at the front includes a large seating area as well as a spa with LED lighting under a dedicated canopy to provide protection from the elements.
The appeal of the Mangusta 165E continues into the cabin with modern styling perfectly matching and complementing the exterior of the vessel. It includes areas like a dedicated bar and dining room, multiple bathrooms which make use of grey, white and black tones as well as bedrooms following a similar surface and finish trend.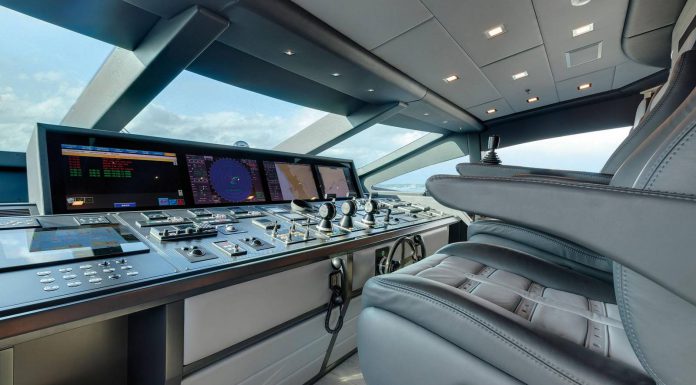 Powering the ship are two diesel engines delivering 2600 hp each and all told, the Mangusta 165E has a range of approximately 800 nautical miles at cruising speed.