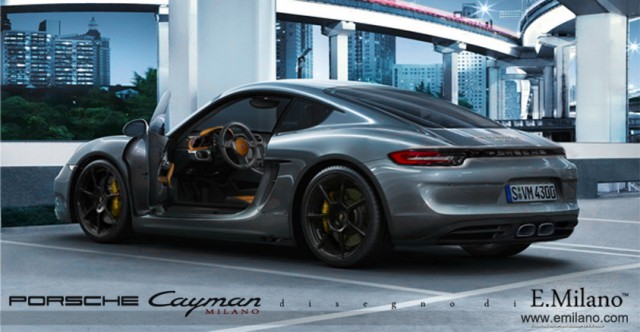 In the next few years, the latest-generation Porsche Cayman and Boxster duo will reach the market. We know for a fact that the new German sports cars will utilise a selection of turbocharged four-cylinder engines but apart from that, we're unsurprisingly in the dark.
Nevertheless, Evren Milano has decided to render the Cayman complete with Porsche 918 Spyder inspired taillights and a few other visual/aerodynamic tweaks the real next-gen could adopt. Automakers quite often draw on their halo cars for future designs across their respective ranges, for example the Macans taillights evidently inspired by the 918s. As a result, it seems likely that the new Cayman will adopt some features similar to the 918.
Tell us in the comments section below what you think of the rendering!