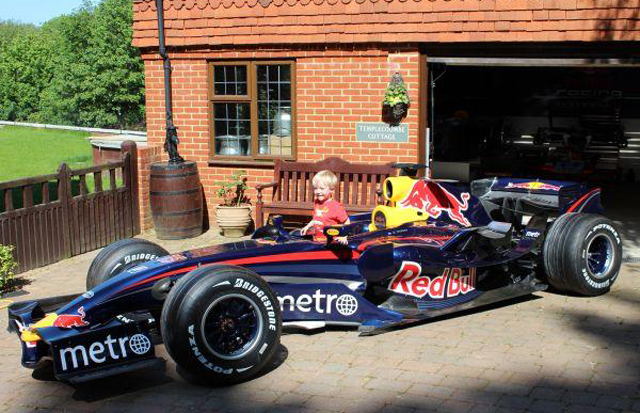 Ever wondered what happens to Formula One racing cars at the end of a season? Well typically they go into storage and only brought out only for very rare and special occasions. Alternatively, some select examples are used for promotional purposes and displayed at public events. There are quite a number of privately owned F1 racing cars out there however, and the following Red Bull RB3 Formula One racer is believed to be the only privately owned car from the Austrian-backup constructor.
It was raced back in 2007 by Mark Webber at the Australian, Bahrain, Malaysian, Monaco and Spanish Grands Prix and is currently up for sale for 250,000 pounds. While that may seem a lot, it is cheaper than a Lamborghini Aventador and is more powerful, significantly faster and much, much rarer!
Beneath the skin, it utilises a screaming V8 engine sourced from Renault and revving all the way up to 18000 rpm. Mated to the powertrain is a hydraulically actuated paddleshift transmission. Incredibly, the current owner will also throw in a selection of different aero packages for the RB3 as well as additional wheels, engine covers, headrests and floor panels.
[Via Race Cars Direct]