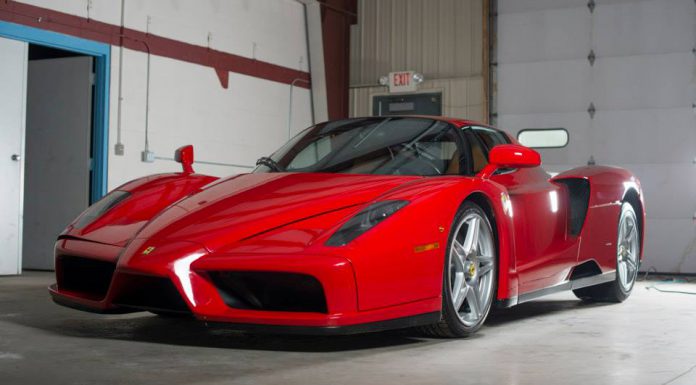 A crashed 2003 Ferrari Enzo is currently up for sale through online auction site Copart with the current bid sitting at
$375,000.
The Italian exotic comes courtesy of Crashed Toys and is of course one of just 400 Enzos ever manufactured. This particular Enzo was involved in a rather serious shunt in its previous life which is why bidding for the multi-million dollar supercar is currently sitting so low.
While details about the crash aren't known, the images show that extensive damage has been done to the rear right of the bright red Enzo. Not only is the bodywork itself beyond repairable, but one of the wheels has been ripped off with one of the large rear brake discs also destroyed. Additionally, the suspension components at this corner need replacing alongside the exhaust system. Elsewhere, damage has been sustained to the side skirts and front quarter panel.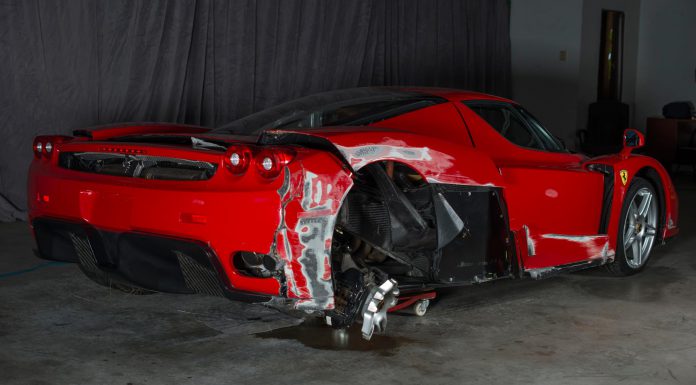 One thing really going for this Enzo is that it has covered a mere 2215 miles since being manufactured over a decade ago and the auction site says it will cost just under $900,000 to be repaired and restored to its former glory.