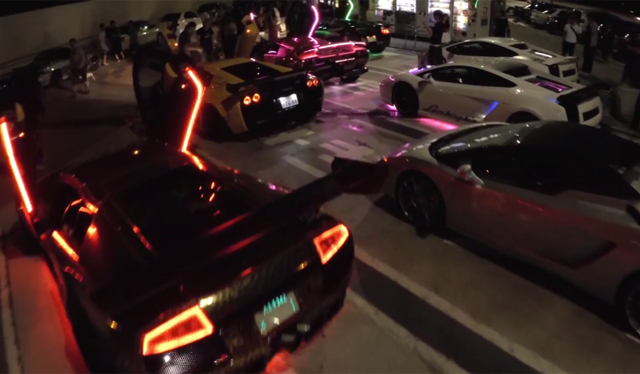 On the back of the recent launch of the GoPro Hero 4, the action-cam manufacturer recently took a trip to Japan to get a behind-the-scenes glimpse of the truly insane supercar scene there.
[youtube]https://www.youtube.com/watch?v=s0MDY9fl-IA#t=378[/youtube]
The 10-minute long clip also interviews some of the key players behind the supercar scene in Japan and takes an in-depth look at their rides. Some of the most incredible featured are a Lamborghini Diablo SV adorned with an array of brightly coloured LEDs and complete with an aftermarket exhaust system. Other cars featured include Gallardos, Murcielagos, Aventadors and a Ferrari 458 Italia in a scene combining power, performance, panache and most importantly, true automotive enthusiasts!