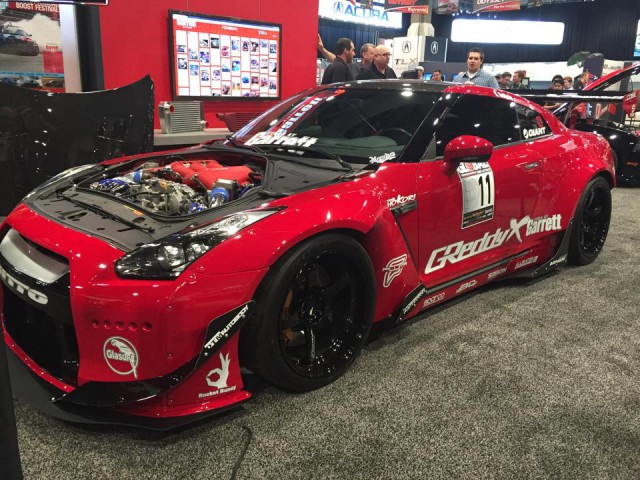 Thought only Liberty Walk could create a truly ludicrous Nissan GT-R worthy of display at SEMA 2014? Wrong. GReddy and Garrett unveiled their ultra-aggressive GT-R at the North American trade show and it curtained turned heads!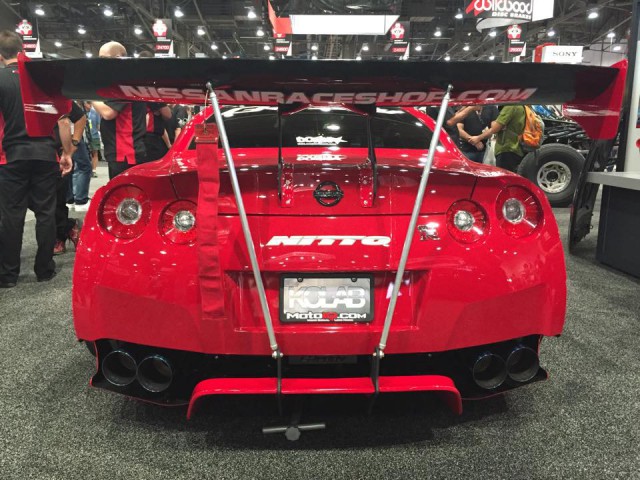 The car is finished in red and features a custom widebody kit. Arguably the most eye-catching elements of the design are the two massive front canards and the prominent splitter. At the rear, there is a huge rear wing connected not only to the rear decklid but also to the rear diffuser for good measure! Of course, the diffuser itself has also been upgraded and sits beneath new quad tailpipes from the custom exhaust system.
We've yet to find out just how much power this GT-R is pumping out but it has been fitted with beefed up Garrett turbochargers!
[Via Spyzilla]