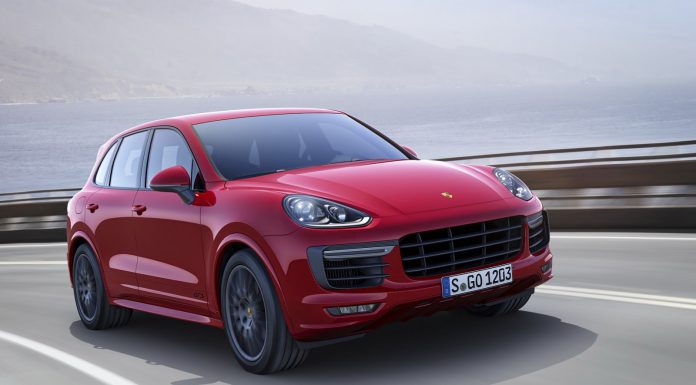 Prior to the Los Angeles Auto Show 2014, Porsche has just unveiled the latest and arguably most anticipated model in the facelifted Cayenne range; the 2015 Porsche Cayenne GTS. Prior to the unveiling of the car, some details were already known including the fact that the new GTS would no longer feature the naturally-aspirated 4.8-litre V8 engine of yesteryear.
Instead, the 2015 Porsche Cayenne GTS utilises the same 3.6-litre twin-turbocharged V6 engine as the 2015 Cayenne S. Thanks to some tweaking however, power has been upped to 434 hp and 442 lb-ft of torque. That equates to 20 hp and 36 lb-ft more than the 2015 Cayenne S and most importantly, an additional 20 hp and 62 lb-ft over the V8 powered Cayenne GTS.
When it is all said and done, the new engine will accelerate the 2015 Porsche Cayenne GTS to 100 km/h in a mere 5.2 seconds. When the optional Sport Chrono package is installed, that drops down to 5.1 seconds and is 0.6 seconds faster than the old GTS. While the Cayenne GTS isn't really about insane top speeds, it will still hit an impressive 262 km/h.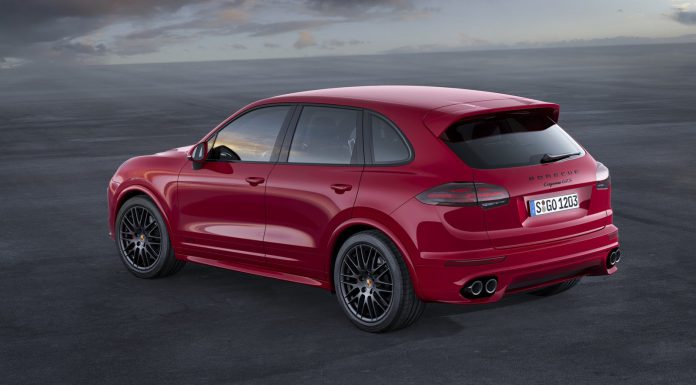 To help offset the reduced sound provided by the twin-turbocharged 3.6-litre V6 engine, the new Cayenne GTS comes with a sports exhaust system as standard. Beyond the engine, the facelifted model has adopted a tweaked Porsche Active Suspension Management system as well as lowered suspension which can drop the ride height by 24 mm with traditional springs or 20 mm with air suspension which is optional. Braking performance is then provided by enlarged brakes which measure 390 mm at the front and 359 mm at the rear.
From a visual perspective, the 2015 Porsche Cayenne GTS looks virtually identical to the more powerful Turbo and Turbo S variants. Unlike the Turbo however, the Cayenne GTS uses circular quad tailpipes rather than the square ones found on the Turbo.