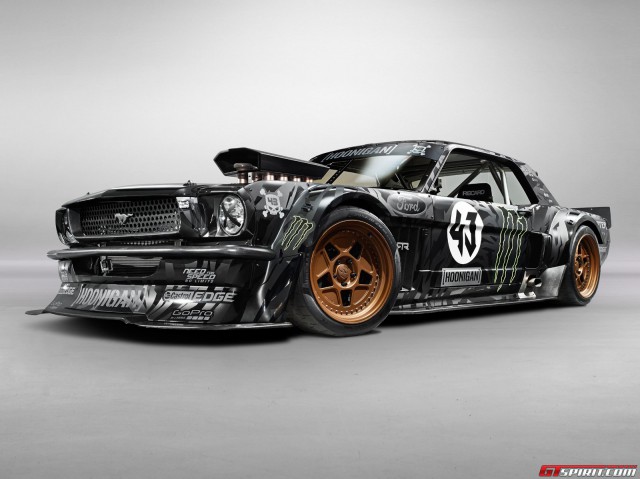 Just after it was confirmed that Gymkhana Seven is indeed on the way, the absolutely insane car which Ken Block will be driving has been unveiled. It is a completely custom 1965 Ford Mustang with a monstrous 845 hp under the hood and an advanced all-wheel drive system!
Dubbed 'The Hoonicorn', the car was built by AS Motorsports in North Carolina and took two years to make a reality. It has been fitted with a Roush Yates 410 cubic inch Ford V8 engine and as mentioned, pumps out 845 hp. This potent engine is then mated to a six-speed manual transmission with power being sent through all four wheels.
While the technology behind this unique 1965 Ford Mustang is eye-opening, it is the menacing looks which really boggles the mind. It features completely custom bodywork, massively flared wheel arches, a stripped out interior with a roll cage and Recaro racing seats and of course, the massive supercharger protruding out of the bonnet!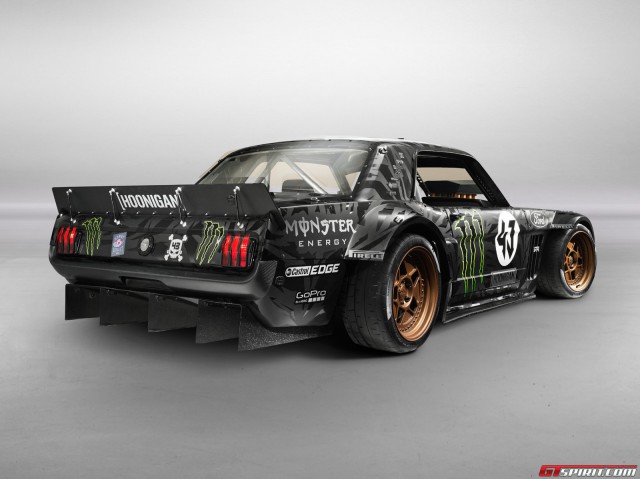 A release date for Gykmhana Seven hasn't been revealed, but it is likely to debut before the end of the year.