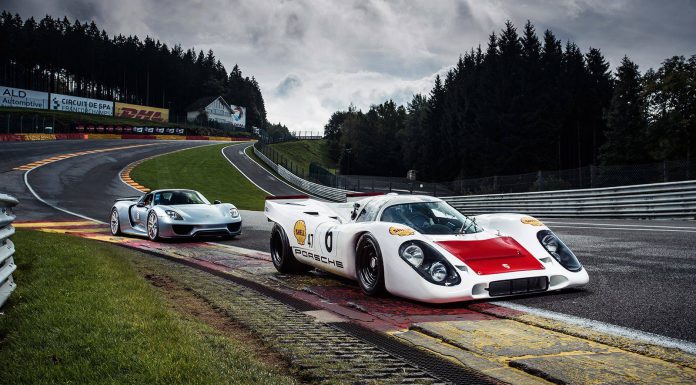 Few endurance racing cars are as identifiable nor provocative as the legendary Porsche 917. The 917 is the car responsible for providing the German marque with its first 24 Hours of Le Mans victories in 1970 and 1971.
Powered by a Type 912 flat-12 cylinder engine displacing either 4.5, 4.9 or 5.0-litres, the Porsche 917 can hit 100 km/h in around 2.3 seconds, 200 km/h in 5.3 seconds and a theoretical top speed of 390 km/h. As you would imagine, the car is extremely rare but an example recently hit Spa Francorchamps during a Curbstone track day and was photographed alongside the brand new Porsche 918 Spyder!
To put the 918 Spyder's performance into perspective to the 917, it reaches 200 km/h in around 7.0 seconds so despite its advanced hybrid technology, still cannot match the 40 year old 917!