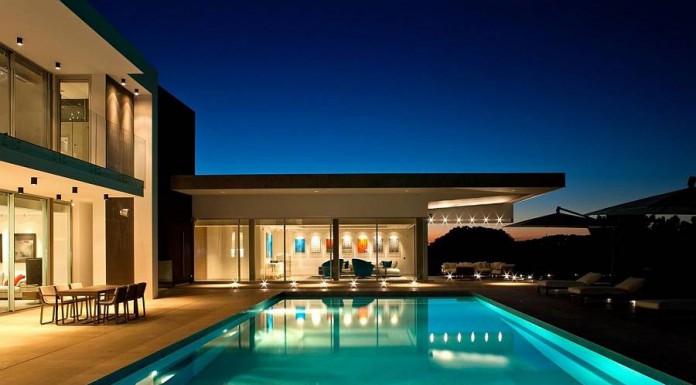 While the following villa, dubbed Quinta Villa and located in Portugal, isn't by any means the largest property we've featured here at GTspirit, it is certainly one of the nicest thanks to its sleek, modern and rather edgy design.
The private residence has been designed by Staffan Tollgard Design Group and perfectly combines a selection of different colours and shades across the exterior and interior. It also makes use of an array of different materials.
The Quinta Villa is spread across two different levels with the front of the house feature a red entrance way, large vertical windows as well as stone and white concrete render. Alongside the perfectly smooth grass and hardy plants, it sits in its surroundings nicely.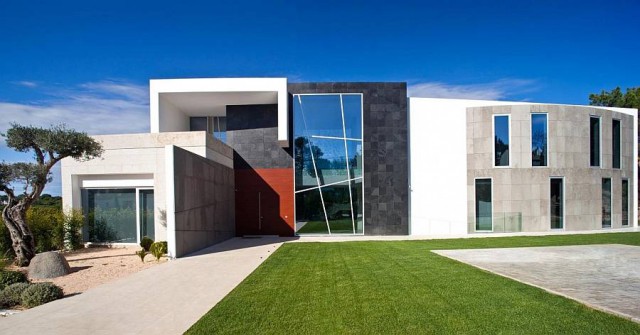 The interior utilises a selection of modern art pieces with the state-of-the-art kitchen finished in pristine white while the living room is accentuated by its pops of colour from a selection of different art works and furniture. Completing the villa is a large swimming pool and outdoor seating area complete with LED lighting!
[Via Decoist]