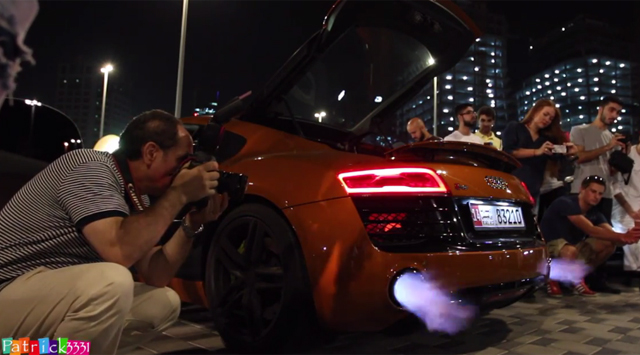 We well and truly know that if a supercar is revved ferociously enough, it will begin to spit flames. Lamborghinis and recent McLarens have become noted for their fire spitting ability recently. Not wanting to miss out on the action, the owner of an orange Audi R8 V10 recently had his German supercar fitted with an aftermarket Armytrix exhaust system.
[youtube]https://www.youtube.com/watch?v=2vpLf5KhxCQ[/youtube]
The following clip was filmed in Dubai and shows the R8 V10 revving for no less than 2-minutes straight! After such a long period of revving, the car begins to spit bright blue flames and before long, the headers can be seen glowing red behind the rear bumper!