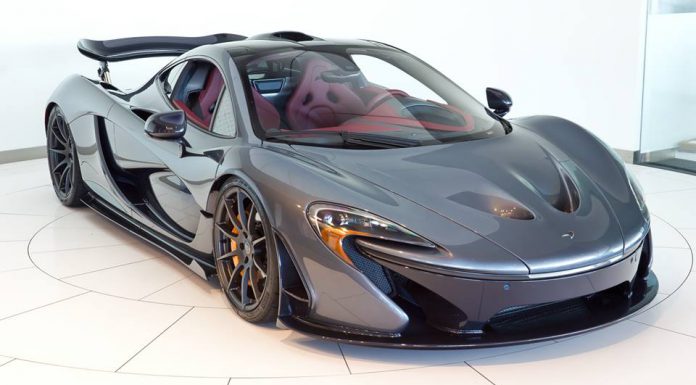 Yet another McLaren P1 has arrived in the United States and this particular example is noteworthy for its special Flintgrau Metallic paint. We haven't seen the British manufacturer's range-topping hybrid hypercar finished like this before and it certainly looks very stylish.
Incredibly, this McLaren P1 is the eighth to be delivered by McLaren Newport Beach and the 170th P1 to be produced so far. Making it especially eye-catching are the selection of blue-tinted carbon fibre parts like the rear wing, wing mirrors, doors, side skirts and the front bumper!
The interior is also very special. It is finished in 'Ox Blood' leather upholstery which is a dark shade of red. This colour is featured on the seats, door trim, dashboard and parts of the steering wheel. Elsewhere, a plethora of carbon fibre accents are found throughout the cabin.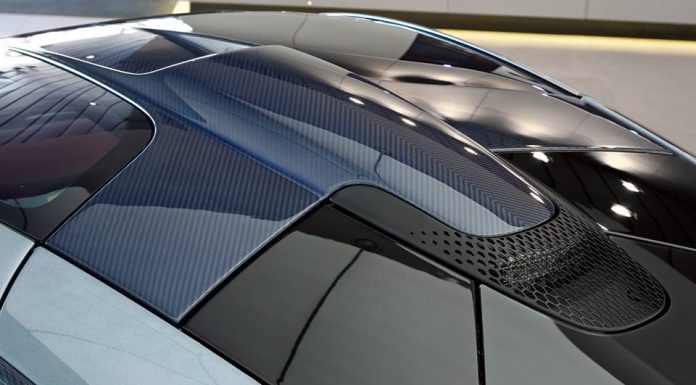 In case you need reminding, the McLaren P1 features a 3.8-litre twin-turbocharged V8 engine. This potent engine delivers 727 hp at 7300 rpm and 531 lb-ft of torque at 4000 rpm. The internal combustion engine is then mated to an electric motor delivering a further 176 hp and 192 lb-ft of torque leading to a total of 903 hp and 664 lb-ft.