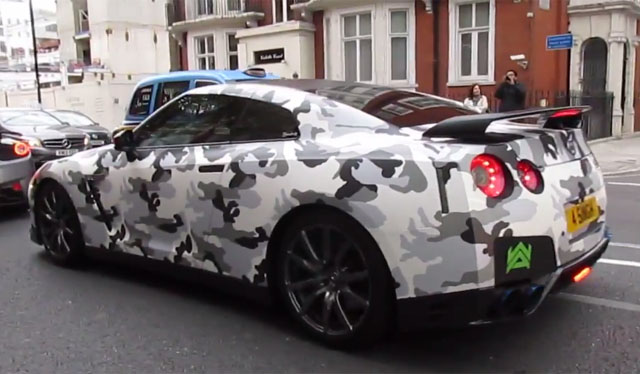 As with most turbocharged vehicles, the Nissan GT-R certainly isn't the loudest sports car on the market. It is however, one of the world's quickest and when fitted with an aftermarket exhaust system from Armytrix, sounds suitably loud for how fast it is!
[youtube]https://www.youtube.com/watch?v=bm_PB97DCKI[/youtube]
This particular GT-R was recently outfitted by U.K. tuner Yiannimize with a special camouflage wrap and the Armytrix exhaust and would inevitably turn heads wherever it goes!