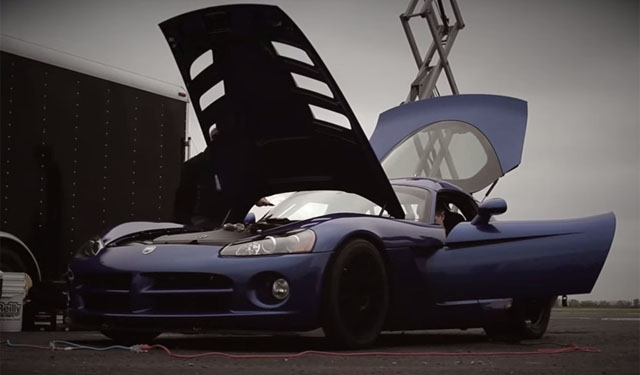 It is quite hard to believe that it has been 22 solid years since production of the Dodge Viper first kicked off. To this day, the brutal American muscle car remains extremely popular to twin-turbo with numerous Vipers on the street delivering well over 1000 hp.
[youtube]https://www.youtube.com/watch?v=0iQp-jrUupM#t=178[/youtube]
This particular blue example is especially noteworthy for the fact that it not only delivers 1600 hp and can beat pretty much any car on earth in a rolling drag race, but for the fact that it has also been fitted with a sequential shifter. Be sure to check out the video above to see it competing against some other brutally powerful cars at the Texas Invitationals!