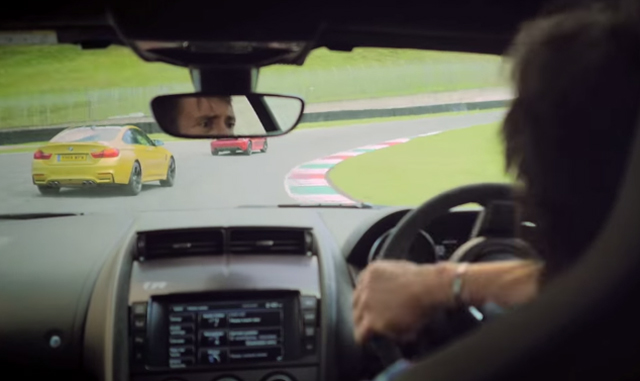 Top Gear is currently finishing up its annual Christmas DVD and this year's addition will be dubbed 'The Perfect Road Trip 2' after last year's 'Top Gear: The Perfect Road Trip'.
[youtube]https://www.youtube.com/watch?v=Q4iygYSNE2o[/youtube]
While Top Gear has yet to announce when the DVD will be released, it has revealed a trailer for the special which shows all the cars Jeremy Clarkson and Richard Hammond will get behind the wheel of. These include the brand new Lamborghini Huracan and McLaren 650S, an Alfa Romeo 4C, BMW M4, Jaguar F-Type R Coupe as well as a duo of old Alfa Romeos and Ford Capris.
The video even shows Richard spinning out and crashing the F-Type while drifting it on track!