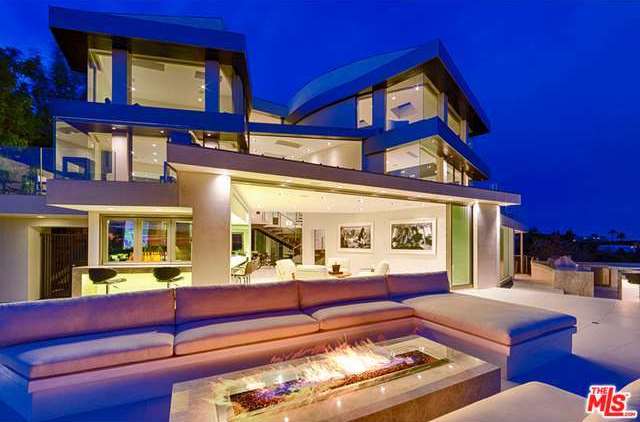 Los Angeles' 'Bird Streets' neighbourhood may be one of the most sought-after places to live in the state of California. The houses in the area boast some of the most incredible views in the country, overlooking the stunning LA skyline from atop the Santa Monica Mountains.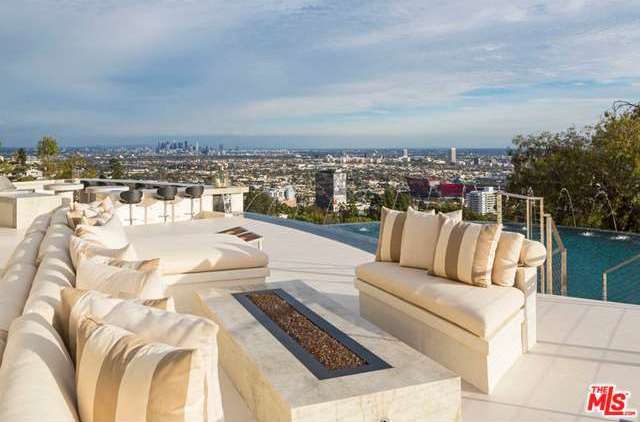 This 5 bedroom, 6 bathroom 'Bird Streets' home for sale by The Multiple Listings Service is a perfect example of some of the spectacular views this neighbourhood has to offer. The house is located on a quiet cul-de-sac and features a theatre room, a gym and a top-of-the-line Italian-style kitchen.
The amazing infinity pool appears as if it's overflowing water off the side of the mountain and is absolutely massive, measuring over 1800 sq. ft. in size. Other outdoor activities include an 8 ft. fire pit, a jacuzzi, a dining area and a bar.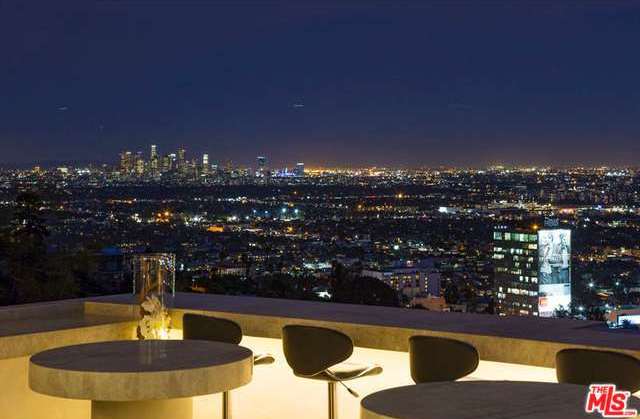 No property in the Bird Streets is cheap, so of course this amazing home has a hefty price tag attached to it. The current listing has its value at $23,995,00 USD, which works out to around €18,873,489. That's expensive, but with a view like that, we don't think this property will be on the market for very much longer!