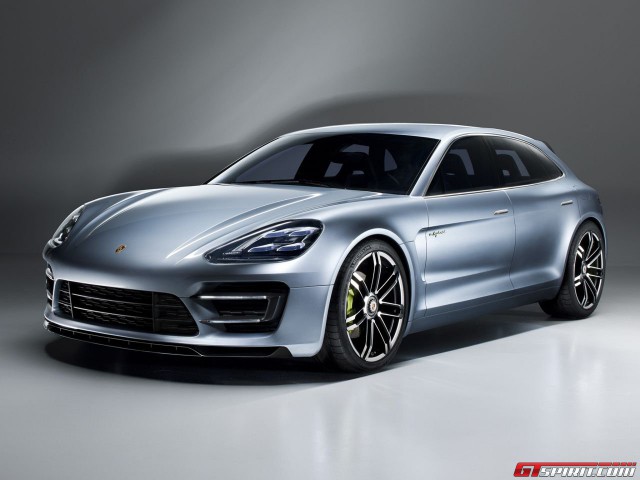 For quite some time, there have been suggestions that Porsche is planning to introduce a model to sit below the Panamera in a similar vein to what the Macan does for the Cayenne. This new model has been tentatively dubbed the Pajun for quite some time. Now it has emerged that one variant of the new sub-Panamera model range could be an all-electric rival to the Tesla Model S.
As the electric car would be Porsche's first to reach production, details about it remain scarce. However, indications say that it will be based around the next-generation MSB platform used by the current Panamera. However, this platform will be lightened and strengthened while also featuring a shorter wheel base. A key aim of Porsche will be to ensure it weighs less than the Model S and its bulky 2190 kg.
Porsche Panamera Sport Turismo Concept

In order to rival the Tesla Model S, which has made a name for itself as not only a comfortably cruiser but also a car capable of supercar levels of acceleration, Porsche will employ a powerful synchronous electric motor. The lithium-ion battery pack is being developed alongside Audi and will be similar to the system behind the Audi R8 e-Tron. When it is all said and done, the Porsche electric car should have a range in the region of 250 miles if not slightly more.
Alongside Porsche's offensive against Tesla, another Volkswagen Group manufacturer, Audi, is preparing its electric Q8 SUV to rival the impending Tesla Model X.
[Via Autocar]