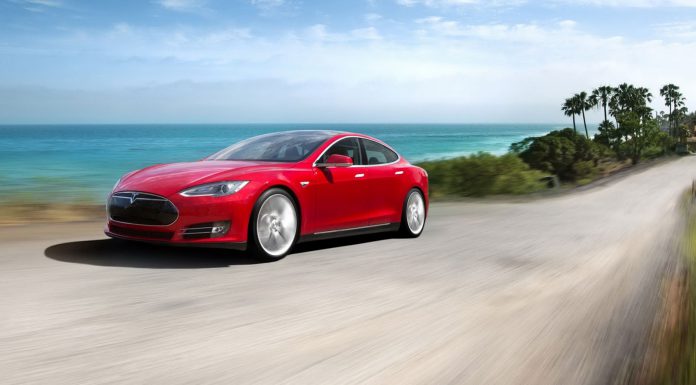 By the end of this month, the 50,000th Tesla Models S could be sold according to HybridCars.
In January, the Silicon Valley automaker sold its 25,000th example of the fully electric Model S. While Tesla only publishes its sales figures quarterly, it is suggested that by the end of September, a total of 46,928 Model S examples had been sold. By the end of this month, that figure could rise to over 51,000.
Just recently, Tesla introduced a new 'dual motor' all-wheel drive system available for the Model S in P85D, 85D and 60D specifications. In the range-topping P85D, the car features the same 470 hp electric motor driving the rear wheels as the existing P85 performance model but now also receives an electric motor providing an additional 221 hp to the rear wheels. As a result, the Model S P85D delivers an extreme 691 hp and 687 lb-ft of torque.
As a result of this power, the lack of a traditional transmission and all-wheel drive, the Model S P85D reaches 96 km/h (60 mph) in a mere 3.2 seconds and completes the quarter mile in just 11.8 seconds.
[Via Hybrid Cars]