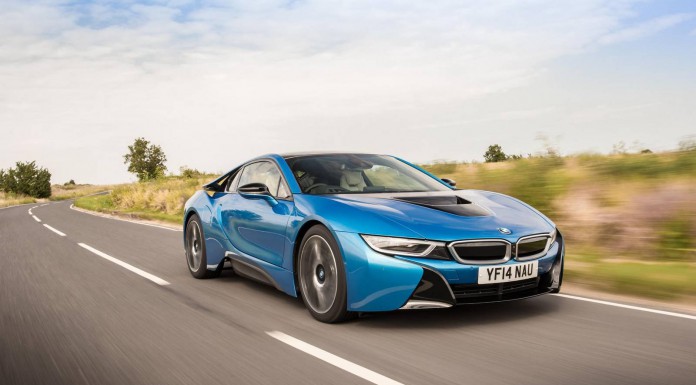 Talks about BMW planning a new high-performance sports car or even a possible supercar in the next few years certainly aren't new. It has now emerged however that the German marque is indeed working on a new range-topper and that it will be based on the existing BMW i8 and dubbed the i8S.
The information comes courtesy of Automobile Magazine who appear to have the inside word on the vehicle. It is suggested that development of the car is being headed by Project i team leader Ulrich Kranz and while it may wear the i8 badge in its name, it will be so thoroughly upgraded that it will essentially be a brand new model.
As you would expect, the BMW i8S will utilise the same carbon fibre and aluminium life and drive modules but is expected to use a different hybrid powertrain setup. Currently the BMW i8 delivers 228 hp and 236 lb-ft of torque from its turbocharged 3-cylinder and 129 hp and 184 lb-ft from the electric motor.
However, BMW engineers are reportedly choosing between a potent twin-turbo 2.0-litre four-banger to pump out 320 hp on its own accord paired with an electric motor or a twin-turbo 3.0-litre 'six with 480 hp. Ultimately, Automobile Magazine suggests 500 hp and 500 lb-ft is likely.
Mated to the engine will be an advanced dual-clutch transmission. Despite the inevitably extra weight of the i8S over the i8, the car is expected to accelerate to 100 km/h in just 3.5 seconds compared to the 4.1 of the regular i8.
Beyond engine modifications, wider tyres, new suspension and larger brakes are expected.
[Via Automobile Magazine]