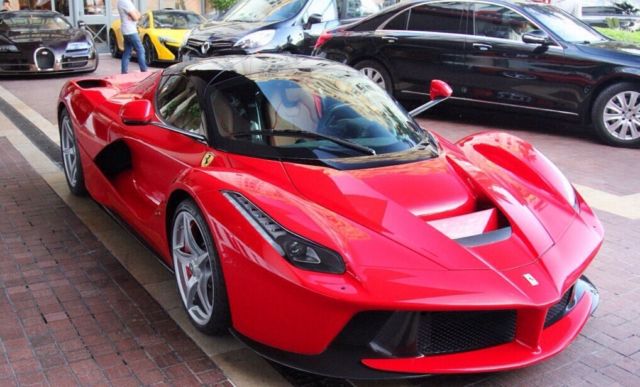 Incredibly, all 499 examples of the Ferrari LaFerrari were sold before the car was even revealed. Because of the incredible demand for the latest Ferrari hypercar, it was inevitably that examples would soon hit the market immediately after being delivered for massive premiums.
This particular example comes courtesy of a German dealership and has an asking price of just over 2.6 million euros including a 19 per cent VAT. That translates to just over $3.2 million in the U.S. and is well over double the cost which the LaFerrari cost from the Italian manufacturer itself!
LaFerrari is of course powered by a 6.2-liter V12 engine producing 789 naturally aspirated horsepowers. This powerplant is mated to a 161 horsepower electric motor, resulting in a combined output of 950 horsepower. The sprint from 0-100 km/h is done with in less than three seconds, while 0-300 km/h happens in under 15!