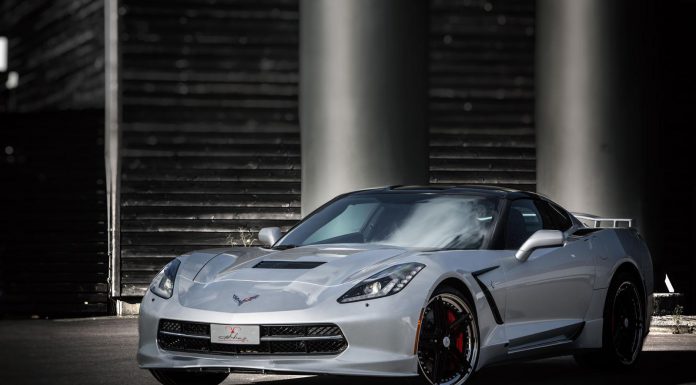 Aftermarket European tuners are slowly beginning to get their hands on the C7-generation Chevrolet Corvette Stingray and the latest to do so is little-known tuner Abbes. The company is based in Luxemburg and their upgrades for the Corvette include a new aerodynamic body kit as well as some rather serious engine modifications.
From a visual standpoint, the Abbes tuned Corvette Stingray can be differentiated from the typical car thanks to its new front bumper, unique side skirts, aggressive rear diffuser and a relatively small rear spoiler.
While Abbes has yet to fully reveal what changes are going on under the bonnet, they did reveal that a supercharger has been added to the V8 engine. As a reminder, the naturally-aspirated 6.2-litre V8 of the entry-level C7 Corvette range delivers an impressive 455 hp and 460 lb-ft. With the implementation of a supercharger, a tweaked ECU, better engine cooling systems and fettled ignition timing, we expect power to be well into the 600 hp range.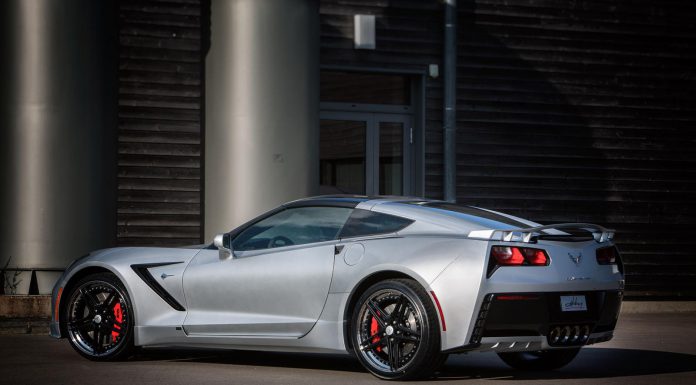 Elsewhere, Abbes has fitted a new braking system to the car which incorporates eight piston calipers at the front and four piston calipers at the rear. High-performance Ferrodo brake pads have then been included in the brake package. Finally, a new coilover suspension system has been installed to improve handling. They are also height adjustable.