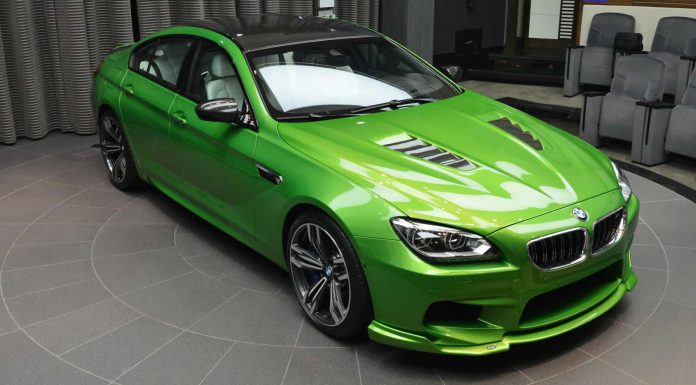 The BMW M6 Gran Coupe has made a name for itself as quite an understated supersedan. Despite it featuring a relatively subdued design, its 552 hp, twin-turbocharged 4.4-litre V8 engine makes the car a real rocket off the line. The following BMW M6 Gran Coupe however, is not quite so subtle predominantly because of its bright 'Java Green' paint job.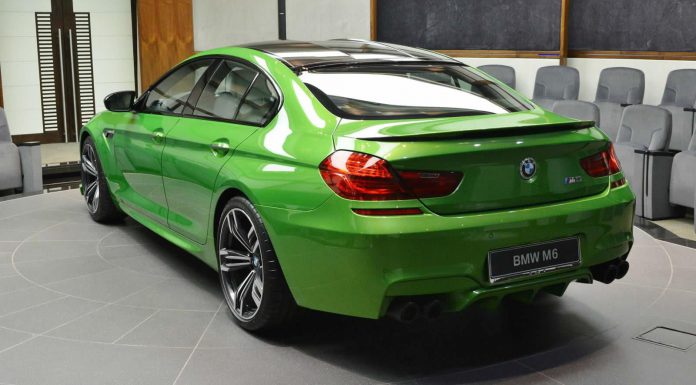 This particular colour is available exclusively through the BMW Individual program and reportedly costs around 5000 euros. To give this M6 Gran Coupe even more flair, it has been fitted with an aftermarket carbon fibre bonnet from Manhart as well as a carbon fibre front splitter courtesy of Kelleners.
To match the bright exterior, this M6 Gran Coupe has reportedly been tweaked to deliver 754 hp.