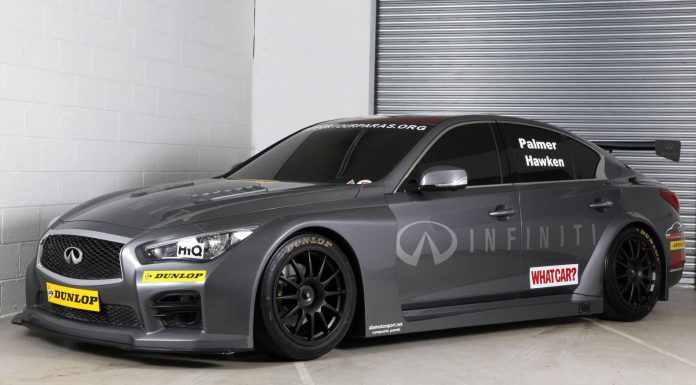 Infiniti has today confirmed its participation in the 2015 Dunlop MSA British Touring Car Championship. The company revealed the two cars and drivers that will be competing in the championship in cooperation with Support Our Paras Racing. The Team will be known as the Infiniti Support Our Paras Racing and they will field two NGTC Infiniti Q50 race cars for the 2015 BTCC season.
The main aim of the team will be to help raise awareness and funds for Support Our Paras which is the official charity of The Parachute Regiment aimed at taking care of injured Paratroopers and their welfare. Thus, the team will comprise of injured Paratroopers who will work as race mechanics throughout the season.
The Support Our Paras charity is a merger of the former Parachute Regiment Afghanistan Trust and the Parachute Regiment Charity. The team will also oversee the training of Paratrooper graduates allowing them to become future race drivers in the program.
Discussing the new team, team principal Derek Palmer said, "We've set ourselves a number of significant, but achievable targets. Of course we are aware of the challenges ahead of us, but with the united forces of The Paras and Infiniti, we believe we have the power to deliver results in the BTCC."
Colin Smith, CEO of Afghanistan Trust, and to be Director of Operations for Support Our Paras charity, said, "I know the overall impact will be tremendous now that the team has finally launched. This is something totally different. It's employing injured Paratroopers and they can eventually make a career out of this; that has never happened before."