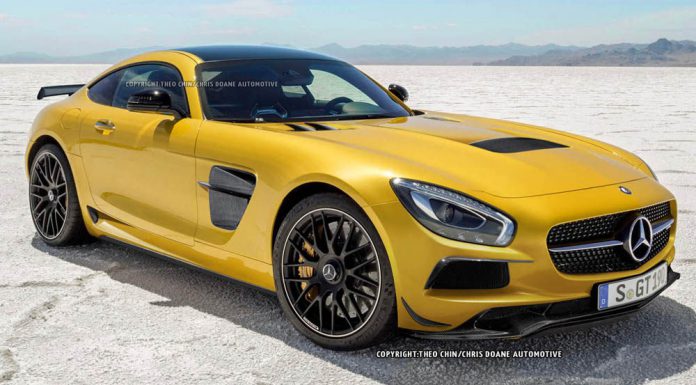 Just days after the 2015 Mercedes-AMG GT was revealed, a number of automotive renderers imagined how a Black Series variant would look. Now that the German firm has confirmed an AMG GT Black Series is indeed in the works, Theophilus Chin has released a couple of awesome new renderings of the upcoming variant.
While it remains to be seen how the car will look, there's a good chance it will feature similar visual and aerodynamic upgrades as the SLS AMG Black Series. As a result, we expect a prominent carbon fibre rear wing, a new front splitter, front canards, a more aggressive rear diffuser, a new bonnet as well as special sports wheels.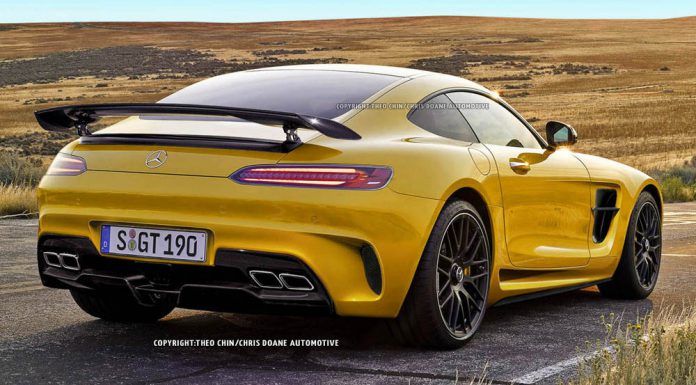 Alongside a selection of aerodynamic changes, the Mercedes-AMG GT Black Series will feature some mechanical changes including more power as well as tweaked suspension and brakes.
As a reminder, the GT is the second sports car developed entirely in-house by Mercedes-AMG (the SLS AMG being the first). In GT specification, the aforementioned twin-turbo V8 produces 462 hp while the GT S model delivers 503 hp. The engine meets the Euro 6 emissions standard, including the maximum particulate emissions level that takes effect in 2016.
Zero to 100 km/h is possible in 3.8 seconds with a top speed of 310 km/h in the GT S. The V8 is particularly ground breaking for its use of dry sump lubrication and its integrally mounted turbochargers. The transmission is a seven-speed dual clutch unit fettled by AMG engineers.
[Via Theophilus Chin]