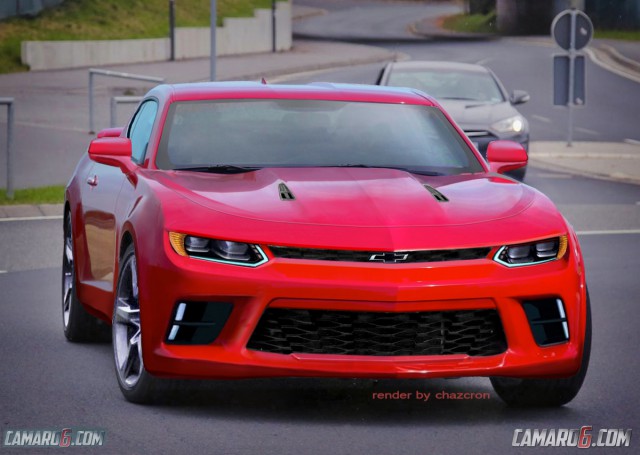 Next-year will be a massive year for Chevrolet with the release of the sixth-generation Camaro. Prototypes have been spied testing around the globe in recent months and alongside the mystery surrounding what will power the car, the world is eagerly awaiting to see how the new Camaro will look. In order to give us a glimpse of one possible styling direction Chevrolet could take, a member from the Camaro6 forum has created a couple of renderings.
At the front, the new Camaro will be characterised with an exceptionally thin engine intake as well as thin headlights. Additionally, newly designed lower front air intakes are expected alongside vertical LED daytime running lights. At the rear, different taillights will be used.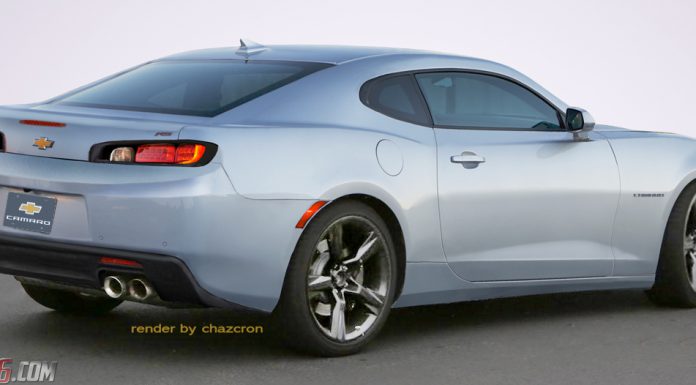 On an engine front, the sixth-generation Chevrolet Camaro will be available with a range-topping 6.2-litre V8 as well as a 2.0-litre turbocharged four-cylinder currently used by the Cadillac ATS and CTS. It remains to be seen if a V6 will be offered but it seems likely that it will.
[Via Camaro6]