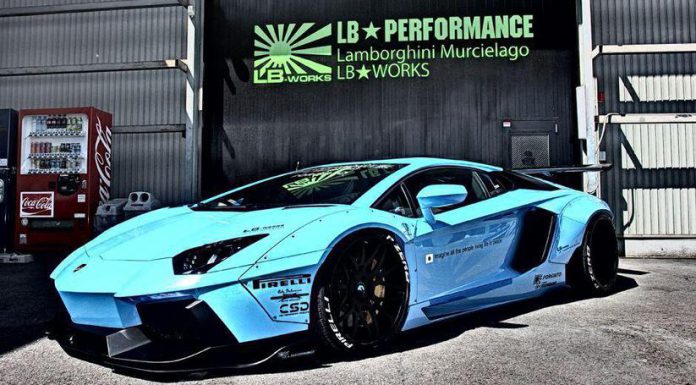 At last year's SEMA Show 2013, Japan's Liberty Walk unveiled their insane widebody Ferrari 458 Italia. Now the tuning firm is set to unveil its widebody Lamborghini Aventador and SEMA this year. Work on the company's first widened Aventador recently wrapped up and it certainly wouldn't be an overstatement to call this the most insane project from Liberty Walk.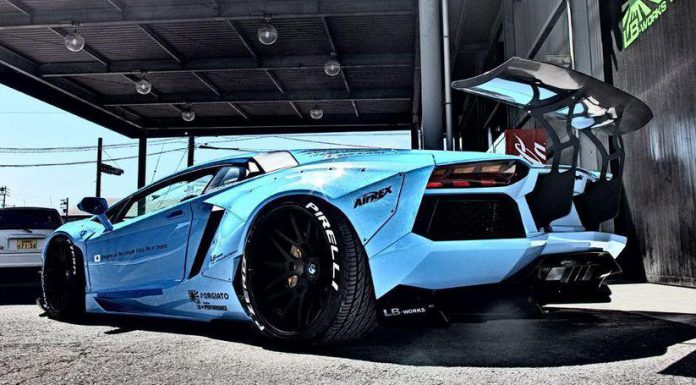 The widebody kit sees the addition of a brand new front bumper and splitter package, massively flared wheel arches, new side skirts, a unique rear diffuser, a towering rear wing as well as a set of custom, matte black wheels from Forgiato. Additionally, the car has received a specially made exhaust system from Armytrix.
Finishing up the styling changes is a bright shade of blue.