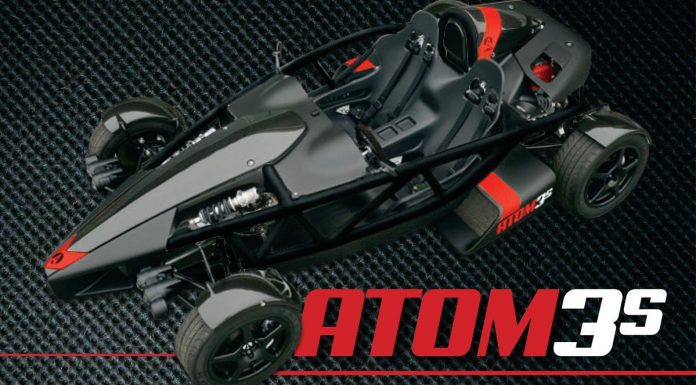 A new variant of the potent Ariel Atom has been revealed in the form of the Ariel Atom 3S. While the Atom 3S isn't as insane as the V8-powered 500, it is the company's second most-potent track-day toy and on paper, seems understandably potent.
Powering the 2015 Ariel Atom 3S is a 2.4-litre four-cylinder engine sourced from Honda. This powertrain has been upgraded to deliver 365 hp. Consequently, the featherweight racer will sprint to 96 km/h (60 mph) in a mere 2.8 seconds and cover the quarter mile in just 10.7 seconds. Additionally, the Atom 3S can complete a lap of the Virginia International Raceway in a mere 1 minute and 58 seconds which is on par with a Formula Ford racing car.
Alongside the potent engine, the Ariel Atom 3S features an advanced five-stage traction control system, Alcon supplied brakes with four piston calipers and as with other Atom variants, pushrod suspension. The aforementioned 365 hp turbocharged engine is mated to a six-speed sequential transmission from Sadev or alternatively, a more traditional six-speed manual gearbox available in either standard or close-ratio setups.
[youtube]https://www.youtube.com/watch?v=Sd_ColytfjQ[/youtube]
The car was created by TMI Autotech which is Ariel's official North American distributor and manufacturing partner. Prices start at just under $90,000.