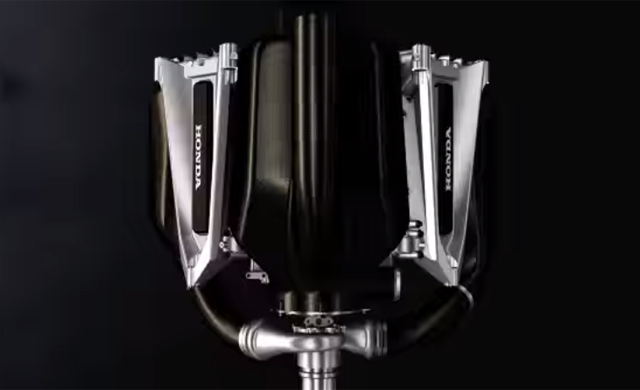 Not long after revealing the first image of its 2015 Formula One engine, Honda has released an interesting video of the powertrain. It provides us with some up close details of the engine while also previewing how it sounds albeit under some fairly loud music.
[youtube]https://www.youtube.com/watch?v=dMk5Jtd3yS4#t=155[/youtube]
Honda left Formula One as an engine supplier back in 2008 but due to the new turbocharged V6 engines adopted this year, has decided to return to the top form of motorsport for next season. Just the McLaren cars will use the Honda engines but there's a possibility more teams will adopt the Honda engine in coming years depending on their success.