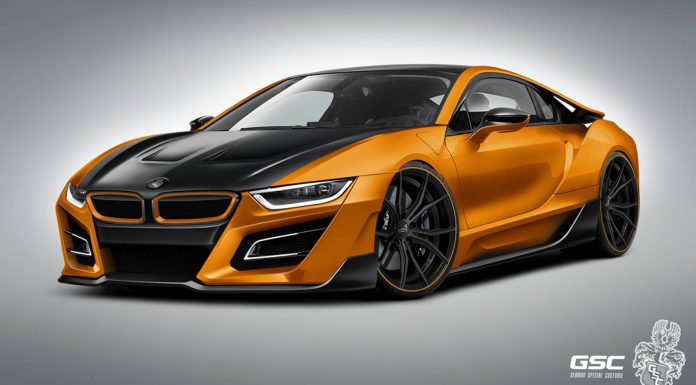 With the plug-in-hybrid racer i8, BMW has undoubtably revolutionized the classic sports car. A 1.5-litre, three cylinder engine combined with a 131 PS / 250 Nm electric motor are enough for this very dynamic all-wheel drive car to offer a driving output worthy of a "real" sports car.
The electric racer sprints from zero to 100 km/h in only 4.4 seconds and reaches a maximum speed of 250 km/h. The sensation is that in spite of this power, the BMW can offer a combined consumption of only 2.1 litres of gasoline per 100 kilometres. Running on pure electric power, the car can drive up to 37 kilometres and reach speeds of up to 65 km/h.
The styling specialists from German Special Customs have now presented the first design drafts that offer an outlook on its in-house i8 interpretation with the project name "iTRON".
As compared to the downright delicate serial version, the i8 modified by German Special Customs is much more aggressive and distinct. A distinctively shaped front spoiler bumper, with large cooling air inlets, integrated LED daylight headlights and a spoiler characterised by its wiglets, gives the iTRON an extra portion of overtaking prestige which is further supported by the air outlets integrated into the new motor cowl.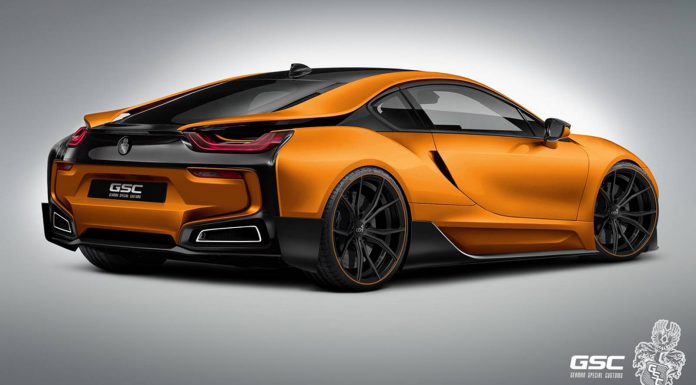 At the rear, German Special Customs give the i8 what it is missing entirely: exhaust end tubes! End-tube blinds aligned with the shapes of the i8 are integrated in the design's new rear apron, which also once again repeats the winglets of the side sills and visually leads on until behind the rear wheels.
Instead of the very narrow i8 serial wheels (VA 7×20 inch with 195/50R20 and HA 7.5×20 inch with 215/45R20), German Special Customs chose a wheel/tire combination for the iTRON that is much wider and has a larger diameter.