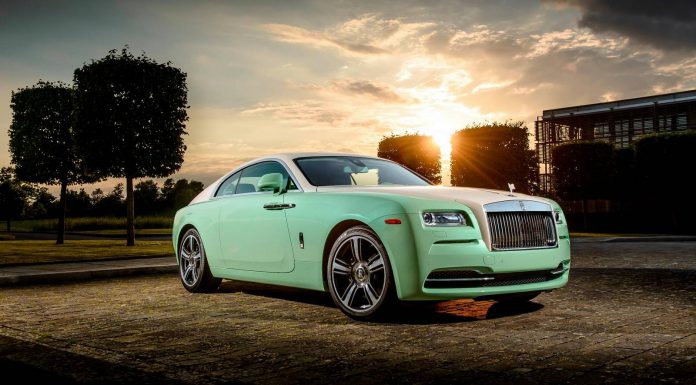 With a net worth of about $75 million, businessman Michael Fux certainly knows how to spend his money. As a result, he has a truly phenomenal supercar collection with the likes of a red Ferrari Enzo, Aston Martin DBR9, Ferrari FXX, multiple Ford GTs, a Bugatti Veyron, Alfa Romeo 8C Competizione, endless quantities of Lamborghinis and that is just touching the surface. All up, Fux owns over 150 cars.
The 71-year-old businessman recently ordered a completely custom Rolls-Royce Wraith and the unique Wraith has just rolled out of the British marque's factory. Finished in a very light green with a cream coloured centre, Fux's Wraith truly looks unlike any other we've seen.
If you think the exterior is outlandish, then check out the interior. Almost every single interior surface is finished in a mint coloured green including the steering wheel, seats, transmission tunnel, doors and dashboard.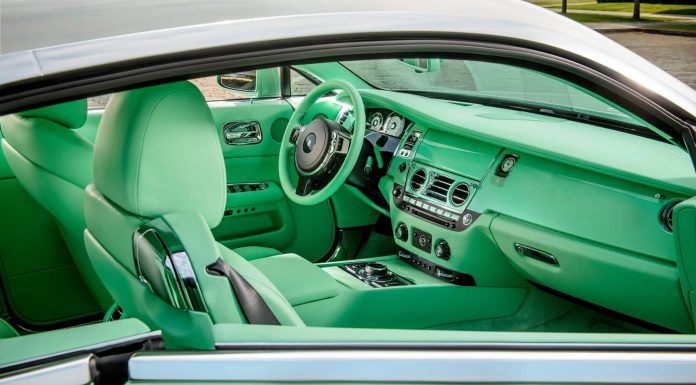 In case you didn't know, the Wraith is powered by a 6.6-litre twin-turbo V12, the same that can be found under the bonnet of the Ghost saloon on which it's based. But here it's been given a healthy boost up to 632 hp, making this the most powerful car Rolls-Royce has ever made. Torque – a staggering 800 Nm of it, to be precise – is available from a comically low 1500 rpm, and right through to 5500 rpm, giving the Wraith an astonishing ability to provide thumping performance in any gear, and at any speed.