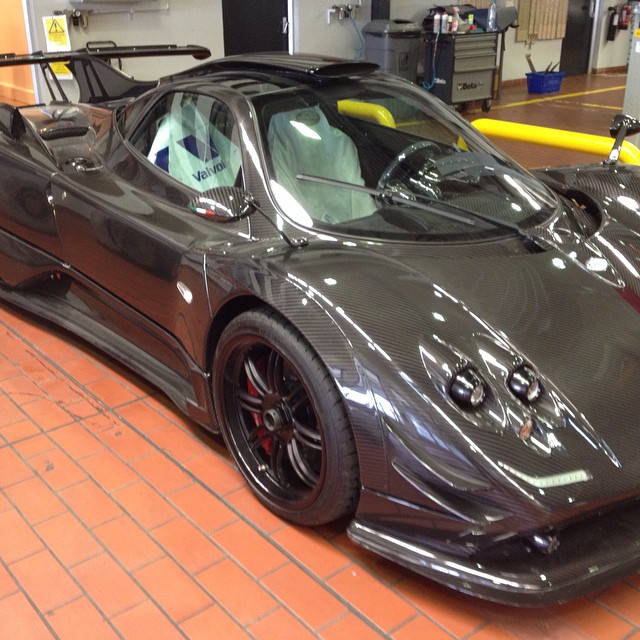 It's not clear how long Pagani plans to keep producing their incredible Zonda supercar, but just when we think we've seen the last example of the V12 monster, another one seems to unexpectedly pop up. The most recent versions were the Zonda 760 X and 760 LM, however another Zonda 760 was recently delivered to a lucky customer in Dubai, according to Prototype Zero.
Work on this Zonda 760, the third in the '760' series, reportedly began in November of 2013, though the finish product was only recently spotted. The car was discovered in a well-known Dubai Mercedes dealership hiding under a cover next to special Zonda F Roadster, which is presumably owned by the same person.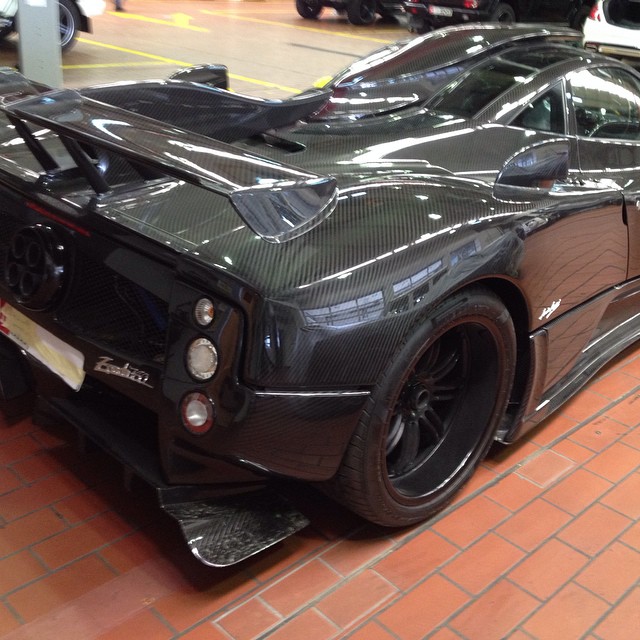 There are several interesting differences between this Zonda 760 and others we've seen. Most of the other Zonda 760s are distinguished by a unique letter or acronym after their name, such as RS, X, or LM. However this car badged simply as "Zonda 760." The body is also entirely naked carbon fiber, with the only painted part being the thing Bordeaux stripe which runs up the center of the car.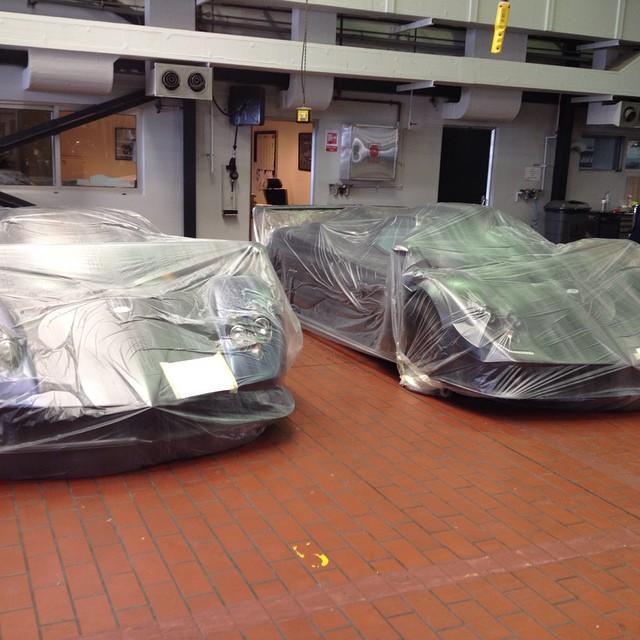 Like other Zonda 760s, this example is powered by a 760 horsepower 7.3-liter AMG-sourced V12. It also features the racecar-like sequential six-speed transmission from the 760 LM.
[Via Prototype Zero]