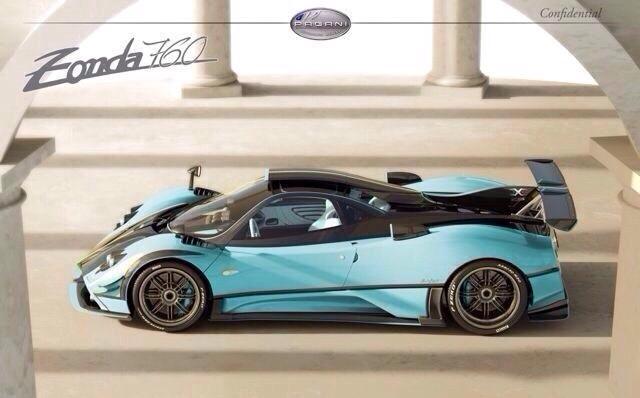 Just after the first pictures of the one-off Pagani Zonda 760 LM emerged, another new, one-off Zonda is currently in the final stages of its development.
Dubbed the Pagani Zonda 760 X, the new car immediately bares many similarities to the famous Zonda UNO largely due to its turquoise paint job. This colour has become synonymous with the Qatar royal family, but it is believed the Zonda 760 X isn't heading to Qatar and could be going to a customer in China instead.
Beyond the paint job, the Pagani Zonda 760 X features many of the outlandish design features of the other 760 series of Zondas. As a result, it features the massive rear wing and central fin as well as the outlandish rear diffuser. All of these components are finished in carbon fibre but feature unique turquoise accents. Elsewhere, the Zonda 760 X features the Italian flag running down the centre as well as eye-catching blue tipped exhaust pipes.
Beneath the body, it is believed the 760 X features the same 760 hp, 7.3-litre naturally aspirated V12 engine as all other 760 Zondas. This powerplant is mated to a sequential transmission.
Wherever and whenever the Pagani Zonda 760 X reaches its new home, more photos and information about it will inevitably arise. For now, enjoy these pictures courtesy of Prototype Zero!
[Via Prototype Zero]