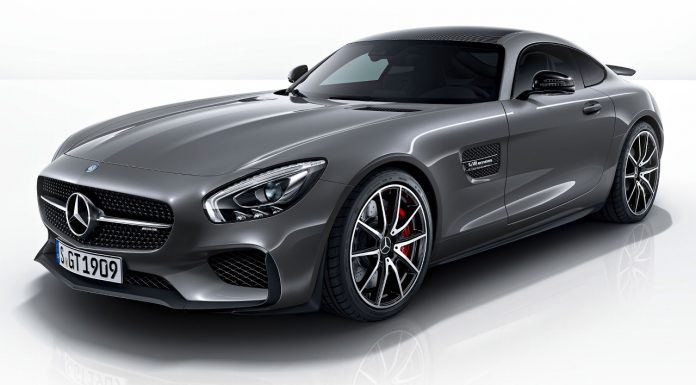 After debuting just a few days ago at the Paris Motor Show 2014, official details about the 2015 Mercedes-AMG GT S Edition 1 have emerged.
First off, we now know that the Edition 1 is only available in GT S trim. As a result, it features the same 4.0-litre twin-turbocharged V8 engine delivering 503 hp and 479 lb-ft of torque as the 'regular' AMG GT S. Separating the Edition 1 however, are a selection of special and eye-catching elements.
First off, the 2015 Mercedes-AMG GT S Edition 1 adopts a new front splitter finished in black, lightweight 10-spoke alloy wheels, a carbon fibre roof, black wing mirrors, a fixed black rear wing and finally, a blacked-out rear diffuser.
In the cabin, the AMG GT S Edition 1 features the black diamond package which sees the inclusion of Nappa leather and contrasting red stitching and piping. An Edition 1 badge is also found on the steering wheel with aluminium pedals also featuring.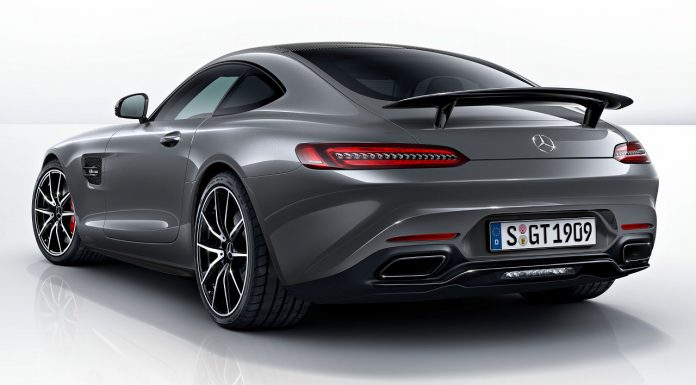 From a price standpoint, the Edition 1 adds just over 14,000 euros to the asking price of the AMG GT S.